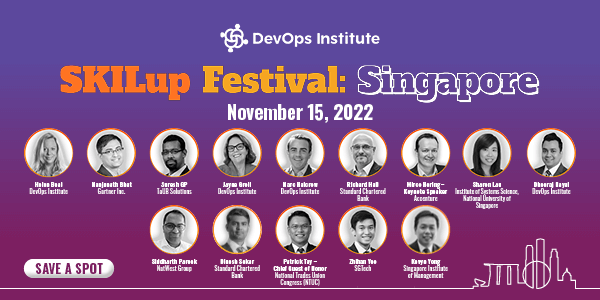 The first-ever DevOps upskilling experience in the Asia Pacific region–SKILup Festival: Singapore–is quickly approaching on November 15, 2022, taking place at e2i West Venue. This is going to be an EPIC in-person one-of-its-kind event as Developers, IT Operations, Security, Cloud, and SRE practitioner community along with their Leadership team will celebrate the exchange of skills, knowledge, ideas and learning under one roof in a festival setting. To prepare for the festivities, we've rounded up the speakers and their sessions to provide a glimpse of what to expect at the event for empowering the people who power IT.
Patrick Tay, National Trades Union Congress (NTUC)
Chief Guest of Honor
Session: Opening Keynote and Fireside Chat
Mr. Patrick Tay is MP for Pioneer SMC and the Asst Secretary-General of NTUC. He chairs the Government Parliamentary Committee for Education and co-chairs the Financial Sector Tripartite Committee. He also co-chaired the NTUC-SNEF PME Taskforce. He is also the Executive Secretary for the United Workers of Electronics and Electrical Industries and Singapore Manual and Mercantile Workers' Union (SMMWU). He heads up Strategy and Legal in NTUC and advises all the NTUC-affiliated unions in Singapore and has represented numerous unions/members in complex and contentious issues, dispute resolution, conciliation and in the Industrial Arbitration Court (IAC).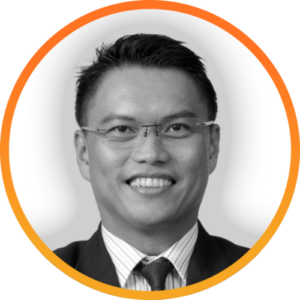 Mirco Hering (
@MircoHering
), Accenture
Keynote Session: DevOps Heresy – What I Have Learned From Working In Large Enterprises
Mirco is a Managing Director at Accenture and looks after the Global DevOps practice as well as the Agile practice in Asia Pacific. For over a dozen years, he has worked on accelerating software delivery through innovative approaches like Agile and DevOps. He supports major public and private sector companies in Australia and overseas in their search for efficient IT delivery. He shares his experiences on notafactoryanymore.com and by speaking at international conferences. He is the author of "DevOps for the Modern Enterprise," a book helping companies adopt Agile and DevOps and push through the transformation barriers caused by legacy technology and legacy thinking. The book has been awarded as best DevOps book in 2018 by DevOps.com.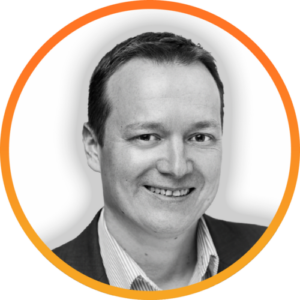 Jayne Groll (
@JayneGroll
), DevOps Institute
Session: Opening Keynote and Fireside Chat, Panel Discussion: Upskilling Trends in the 'New Normal'
Jayne Groll is co-founder and CEO of DevOps Institute, whose mission is to advance the human elements of DevOps. Her IT management career spans over 25 years of senior IT management roles across various industries. Her expertise spans multiple domains, including DevOps, Agile, ITIL/ITSM and Leadership. She is the author of the Agile Service Management Guide.
Jayne is a recognized and respected IT thought leader and influencer and is very active in the global DevOps, ITSM and Agile communities, and is a frequent presenter at local, national and virtual events.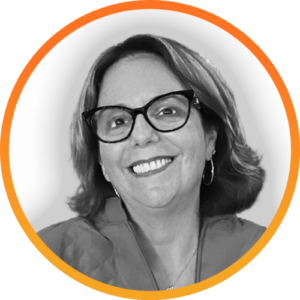 Richard Hall, Standard Chartered Bank
Session: Panel Discussion: Upskilling Trends in the 'New Normal'
Richard Hall is the Global Head of Technology, Resiliency, Cyber and SRE – Functions Technology. He is responsible for transforming the Technology Support function of Group Functions into a modern support organisation, in addition to running the resilience and cyber functions.
He joined the bank in 2010 and has held several leadership roles in Delivery, Engineering and support mainly in the functions and data domains. 
Richard has worked in banking for close to 30 years and spent time working in London, Amsterdam, Tokyo, Hong Kong and Singapore. His experience covers front and middle office technology with the last ten years focused on the Functions domains.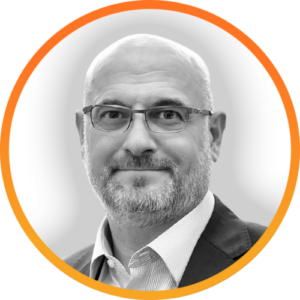 Suresh GP (
@sureshgp
), TaUB Solutions
Live workshop: Driving Business Value with DevSecOps
Suresh GP, M-Tech is currently the Founder and Managing Director of TaUB Solutions. He has more than 20+ Years of IT experience and specializes in IT Service Management, IT Governance, Agile, DevOps and Business Relationship Management. Suresh as a Principal Consultant does Consulting, Training, Simulations and Implementation services for DevOps and SRE to Fortune 2000 organizations. 
Suresh is also the Co-Author of the SRE practitioner course by DevOps Institute. He was awarded top 25 thought leaders in service management for 2020 and 2021 by HDI. Suresh is also a Global Ambassador at DevOps Institute. To complement his extensive experience, he has earned a wide range of certifications that include ITIL 4 Managing Professional, ITIL V3 Expert, DevOps Leader, CGEIT, CBRM, CASM, PMP, ISO 20000 Practitioner and ISO/IEC 20000 and 27001 Lead Auditor.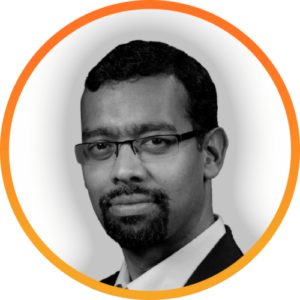 Helen Beal (
@HelenHappyBee
), VSM Consortium
Session: Panel: What's Hot in DevOps?; Value Stream Practices for Flow and Realization

Helen Beal is an award-winning DevOps speaker, writer, and strategic advisor. As a humanologist, her goal is to help organizations find ways of working that bring joy to their individuals and teams through optimizing the flow and realization of value to their customers. Helen is Chief Ambassador at DevOps Institute and an ambassador for the Continuous Delivery Foundation. 
Helen hosts the Day-to-Day DevOps webinar series for BrightTalk, Value Stream Evolution with TechStrong TV, Intelligent Monitoring: Coffee Break with Helen and Moogsoft Friends and regularly speaks on DevOps topics. Helen is a DevOps editor for InfoQ and writes for many other online platforms. She regularly appears in Tech Beacon's DevOps Top 100 lists and was recognized as the Top DevOps Evangelist 2020 in the DevOps Dozen awards. Helen recently authored Investments Unlimited.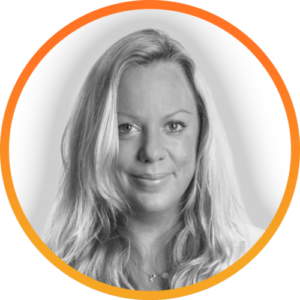 Dheeraj Nayal (
@HumanOfDevOps
), DevOps Institute
Session: Welcome
Dheeraj is currently Head of Corporate Development – APCJ and MENA at DevOps Institute. Dheeraj is a Certified Member of Leaders Excellence with the distinguished membership title: MLE℠ – Member of Leaders Excellence. He is a certified Business Relationship Management Professional (BRMP®) and holds multiple credentials as a certified DevOps Enterprise Coach™, DevOps Leader (DOL)®, certified SRE Practitioner℠ and DevOps professional with an MBA and engineering degree in Computer Science. He is also the first officially announced CDF Ambassador.
Dheeraj has built sustainable strategic partnerships with Fortune 500 Enterprises globally and has built massive online, social global tech communities while evangelizing and launching several successful global initiatives with thousands of members, Industry leaders, partners and practitioners.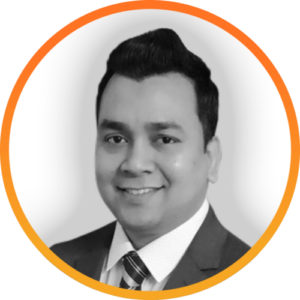 Siddharth Pareek (
@pareeksiddharth
), NatWest Group
Session: A 400 Year Old NatWest Group Journey in their DevOps Cultural Transformation
Siddharth is currently vice president of consulting leading a DevOps Center of Excellence practice for a European bank. He is a digital evangelist is known for DevOps and cloud transformation primarily for the banking and finance industries. He's an enterprise agile and lean coach focused on improving functional and financial results through the adoption of cultural mindset change. He is also Governing Board Chairman for Ortelius, an open-source platform on Microservices and on the board of experts panel for the Cloud Credential Council (CCC).
Siddharth co-authored a book on Site Reliability Engineering and a whitepaper on global digital skills. He's a thought leader on many topics including DevOps, Agile and ITSM. He's a regular industry speaker at global and regional events and conferences. In addition, he is a Global Ambassador for DevOps Institute and on the Influencer Panel of DASA.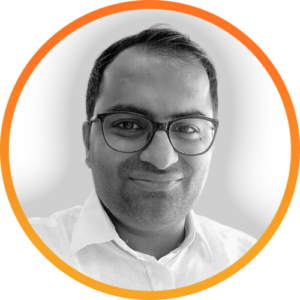 Dinesh Sekar, Standard Chartered Bank
Live workshop: Enterprise Adoption of SRE – How To
Dinesh is currently VP of SRE Transformation for SRE best practice adoption across an international financial institution. Dinesh has 20 Years of IT Professional experience and 11+ Years in a Leadership role with more than 9  years as a Trainer, Consultant and Coach. He is also a Global Ambassador for DevOps Institute, thought leader and speaker at various SRE, DevOps and ITSM Global Conferences.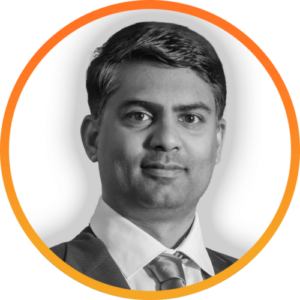 Zhihan Yeo, SGTech
Session: Panel Discussion: UpSkilling Trends in the 'New Normal'
Zhihan started his career with the National Population and Talent Division, Prime Minister's Office where he helped support policies and programmes to facilitate the social integration of new immigrants, before moving to SPRING Singapore (now Enterprise Singapore) to drive strategic partnerships and industry projects that helped SMEs transform their businesses.
At SGTech, Zhihan manages strategic programmes that help strengthen the local tech sector in areas such as talent development, internationalization, sustainability, and strategic events.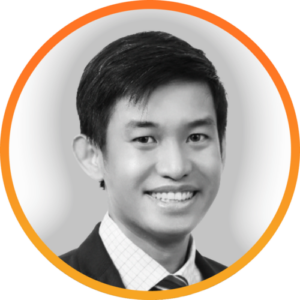 Kevyn Yong, Singapore Institute of Management
Session: Panel Discussion: Upskilling Trends in the 'New Normal'
Dr. Kevyn Yong is the Chief Learning Officer at the Singapore Institute of Management.  His areas of expertise include creativity, innovation, entrepreneurship, and leadership, with a focus on design thinking, strategic leadership, leading change and digital transformation. He has delivered customized leadership and innovation programs for many corporate partners, including Amazon and ATOS in France, eBay and Nike in China, and Danone, Deutsche Bank, Takeda Pharmaceuticals, and the United Overseas Bank in Singapore.
Before joining the Singapore Institute of Management, Dr. Yong was an Associate Professor of Innovation and Entrepreneurship at ESSEC Business, and also served as Dean of ESSEC Asia-Pacific, Academic Dean of ESSEC Asia-Pacific, and Associate Dean of Executive Education at ESSEC Asia-Pacific. Dr. Yong was also an Associate Professor of Management at HEC Paris and taught courses at Cornell University and the National University of Singapore. Recognized for teaching excellence, he was awarded the Pedagogy Innovation Prize by the HEC Foundation in 2011 and made the Dean's Honor roll at the S.C. Johnson School of Management at Cornell University in 2005 and 2006.
Dr. Yong received his Ph.D. in Management and Organizations from the S.C. Johnson School of Management at Cornell University. He also holds undergraduate degrees in Psychology and Philosophy from the National University of Singapore and a Master's degree in Mind, Brain, and Education from Harvard University.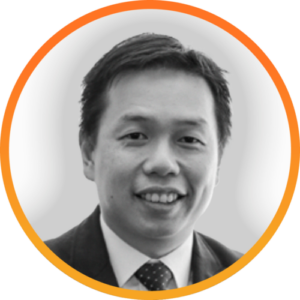 Sharon Lau, Institute of Systems Science
Session: Panel Discussion: Upskilling Trends in the 'New Normal' 
Sharon is the Principal Lecturer and Consultant Institute of Systems Science, National University of Singapore. She has more than 20 years of experience driving business strategy, project management, innovative technological solution delivery, and operational transformation across education, retail, and telecommunications sectors as a regional technology leader in Asia Pacific. Sharon has a strong IT and digital background and extensive knowledge and experience in Continuing Education and Training (CET). Sharon designs and delivers executive education at one of Singapore's leading universities for business leaders to develop their digital leadership skills and build future-ready digital talents for their organizations.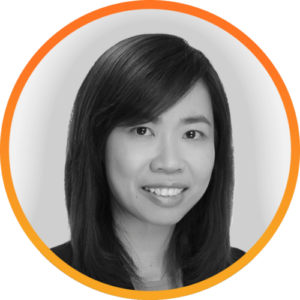 Manjunath Bhat, Gartner
Session: Panel discussion: What's Hot in DevOps?
Manjunath (Manju) Bhat is a Research VP at Gartner in the software engineering practice covering technologies and practices related DevSecOps, SRE, cloud-native application development and software supply chain security. Mr. Bhat advises clients on a range of software engineering and platform engineering initiatives that cross over application development and infrastructure engineering boundaries. Manjunath advises clients on how to develop and deploy software applications as well as on applying a software engineering mindset to infrastructure delivery. He is currently working on research around improving developer experience, implementing GitOps, platform engineering, observability-driven development and software supply chain security (SBOMs and open source software governance).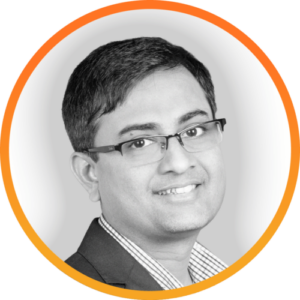 Why You Should Attend SKILup Festival: Singapore
At physical events, you're surrounded by the best in the industry. You discover peers who are facing the same challenges as you, all while learning firsthand by being there in person. Be inspired by expert keynote speakers, sharing their top DevOps tips and professional experience
SKILup Festival Singapore is an exclusive and unique in-person event that provides an intimate environment for developers, IT operations professionals, DevOps leaders, DevOps engineers, SREs, cyber security professionals, cloud engineers and all IT enthusiasts. Industry experts from top enterprises and government sectors will unite to empower the people who power IT.
DevOps Institute Members receive a special discount on SKILup Festivals. Please email us for your discount link.
Learn more about attending the Singapore SKILup Festival: https://www.skilupfestival.io/singapore-22