Certifications
Demonstrate Your DevOps Knowledge and Advance Your Career
DevOps Institute was founded help upskill the Humans of DevOps.  A DevOps Institute Certification will help advance your career, grow professionally, and develop new skills while  gaining relevant knowledge, igniting innovative ideas, and fostering continuous learning. 
While our portfolio continues to grow, we have currently identified nine core competencies where a certification from DevOps Institute will help our practitioners and community members stay ahead professionally.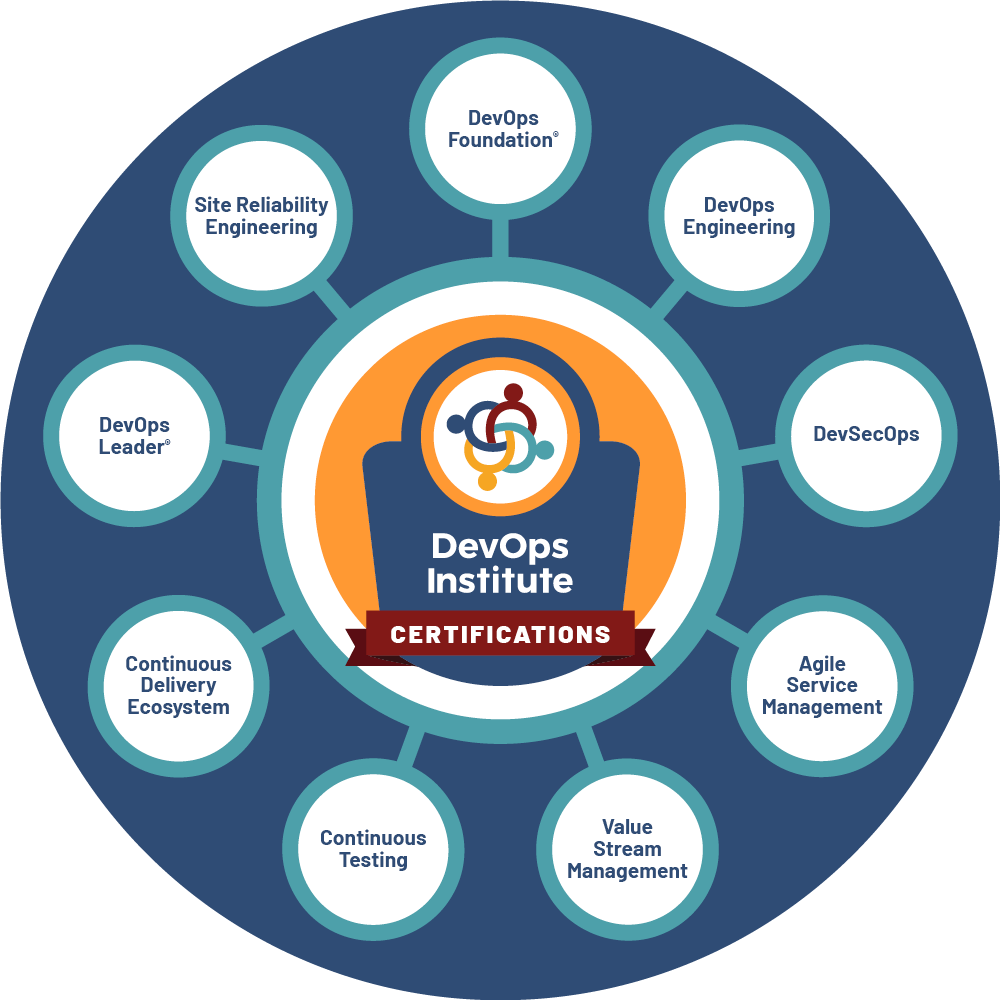 DevOps Institute Certification Paths
Earn certifications that show your comprehension and competence with foundational practices for Agile, DevOps, DevSecOps, and SRE.
Get DevOps Institute certified in one or more of these popular areas of focus to better promote yourself to employers, colleagues and projects. The certification exams cover the latest principles and practices, frameworks, concepts and terms and are developed in collaboration with industry thought leaders and subject matter experts in the DevOps space.
Today more than ever, organizations need DevOps professionals with validated skills and knowledge to support their digital transformation.
"An IT person attaining certifications allows the individual to seek promotion, improves the respect by peers and customers, increases the awareness of knowledge, skills and shortcomings and improves self-confidence. Additionally, certifications are ensuring that there is sound code of practices leveraged which results in confidence that compliant and legal work is being performed." 

Upskilling 2020: Enterprise DevOps Skills Report
Why Get Certified?
Demonstrate your technical knowledge

Develop your skill set within a key area of DevOps

Learn how to apply DevOps principles and practices to projects and initiatives

Prove your subject matter expertise

Enhance your professional credibility

Stand out from other job applicants
The courseware from DevOps Institute is rightly poised to help the community.
Knowledge of good DevOps engineering practices, crystalized through DevOps Institute certifications, is critical to mastering the complexity for the benefits of my stakeholders. Formal recognition by way of certification for the DevOps specialties is also a valuable addition to my resume.
The certification validates my skills, knowledge, and experience and provides me the necessary tools and guidance on how to take this knowledge forward in the rapidly changing world.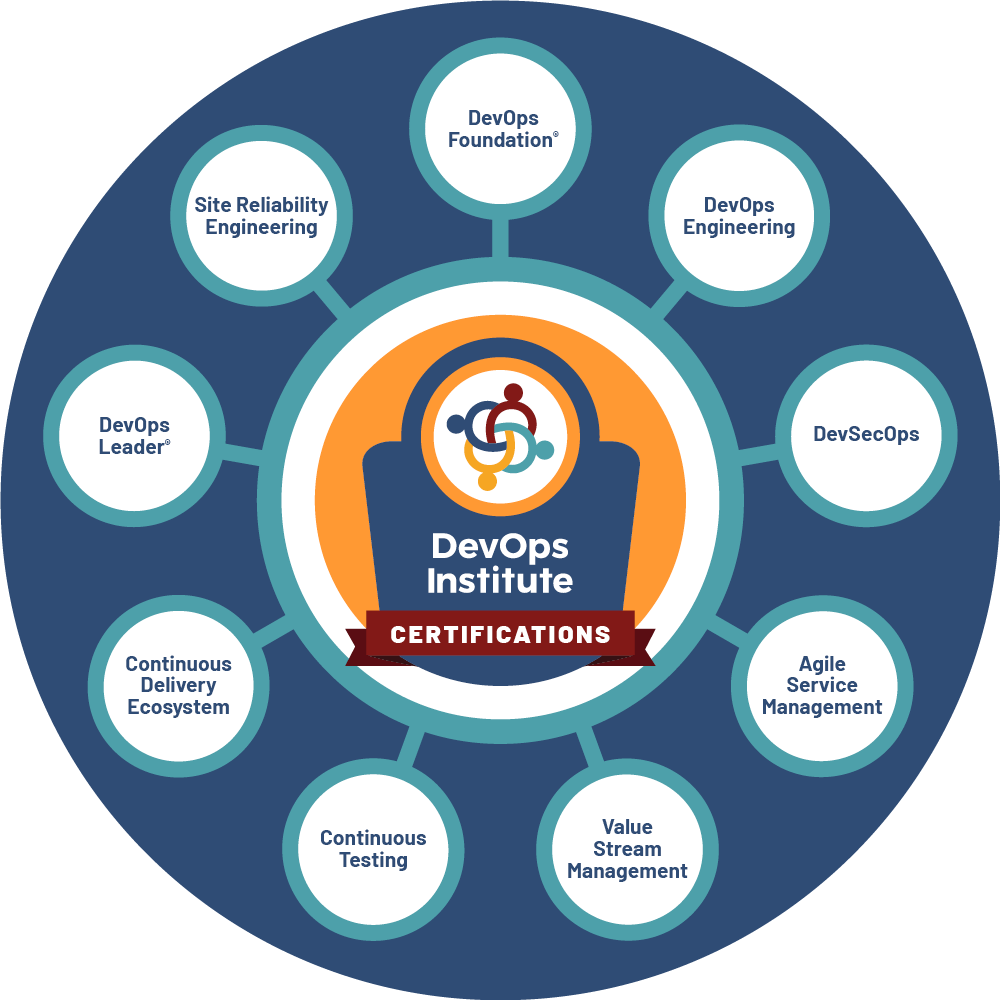 How to Begin Your Certification Journey
DevOps Institute recognizes that today's Humans of DevOps may learn in many different ways from different resources and experiences.
Professional Preparation
To choose a formal training course to help you prepare for your certification exam, see our list of accredited Education Partners to find classes.
Self Study
Our certifications are available to those who already possess the skills, knowledge and experience in the domain without the requirement of formal training. 

You can purchase an exam directly with DevOps Institute where we will provide you with a study guide including glossary, value added resources and sample questions to review. 
Please see our full list of FAQs about certifications and accredited Education Partner trainings.
DevOps Institute Digital Badges
After successfully completing an exam, you will receive an e-certificate and digital badge acknowledging your achievement. Add these to your resume, signature, and LinkedIn or other accounts to get noticed by employers, clients, and colleagues!
Share your success on social networks using #DevOpsCertified.