IMPORTANT: PLEASE COMPLETE YOUR EXAM IN THE WEBASSESSOR EXAM PLATFORM BEFORE NOVEMBER 15, 2023. DEVOPS INSTITUTE IS TRANSITIONING EXAM PLATFORMS AFTER THIS DATE.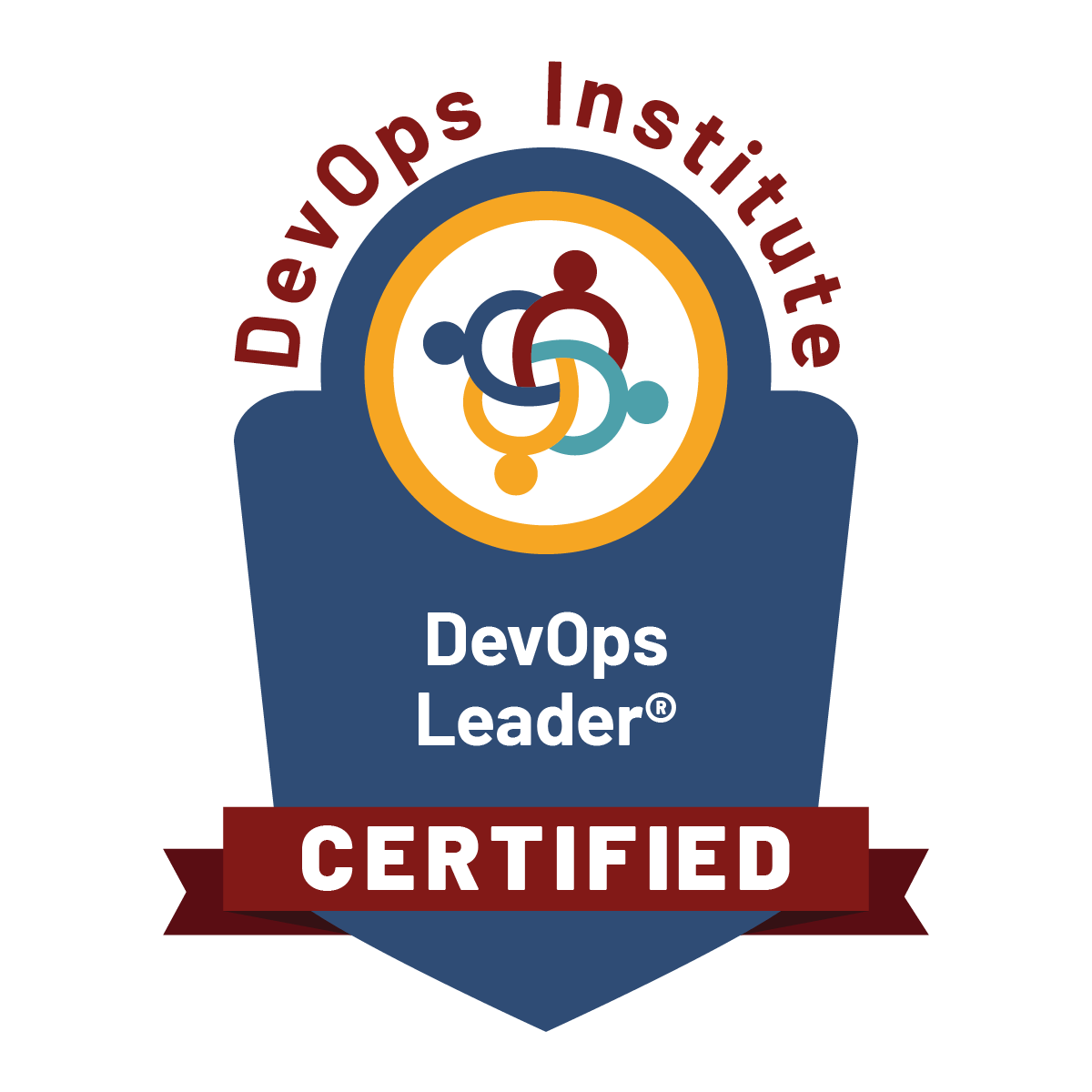 Leading people through a DevOps evolution requires new skills, tools, innovative thinking, and transformational leadership to be successful.
To maintain the highest quality learning for our community, DevOps Institute Certifications expire two years from the date of completion. Members can maintain their certification by participating in the Continuing Education Program and earning Continuing Education Units through participation in learning opportunities.
What You'll Learn
DevOps and Transformational Leadership
Unlearning Behaviors
Becoming a DevOps Organization
Measure to Learn
Measure to Improve
Target Operating Models and Organizational Design
Articulating and Socializing Vision
Maintaining Energy and Momentum
Benefits for Organizations
Culture change to distributed authority and improved team autonomy
Leadership evolves to be transformational
A focus on data-driven decision making
Measurable, value-driven outcomes for the DevOps journey
Benefits for Individuals
Development of leadership skills
A tool-kit of assets to enact cultural improvement
Value stream-centric thinking and practices that improve flow
 Certification Details
Earn a credential that can lead to jobs in high growth fields
Exam Format: Multiple Choice
Languages: English, Brazilian Portuguese
Certification Validity: 2 Years*
*Due to the recent acquisition of DevOps Institute by PeopleCert, certifications completed on the PeopleCert exam platform will have a validity period of 3 years from their date of issue as per PeopleCert's Continuing Professional Development program.
Learn more about our Continuing Education Program and recertification requirements to help you stay current with your skills and certifications.
Preparation: Instructor-Led Training, Online Learning, Self-Study
Qualify for In-Demand Jobs
Business Managers
Business Stakeholders
Change Agents
Consultants
DevOps Practitioners
IT Directors
IT Managers
IT Team Leaders
Product Owners
Scrum Masters
Software Engineers
Site Reliability Engineers
System Integrators
Tool Providers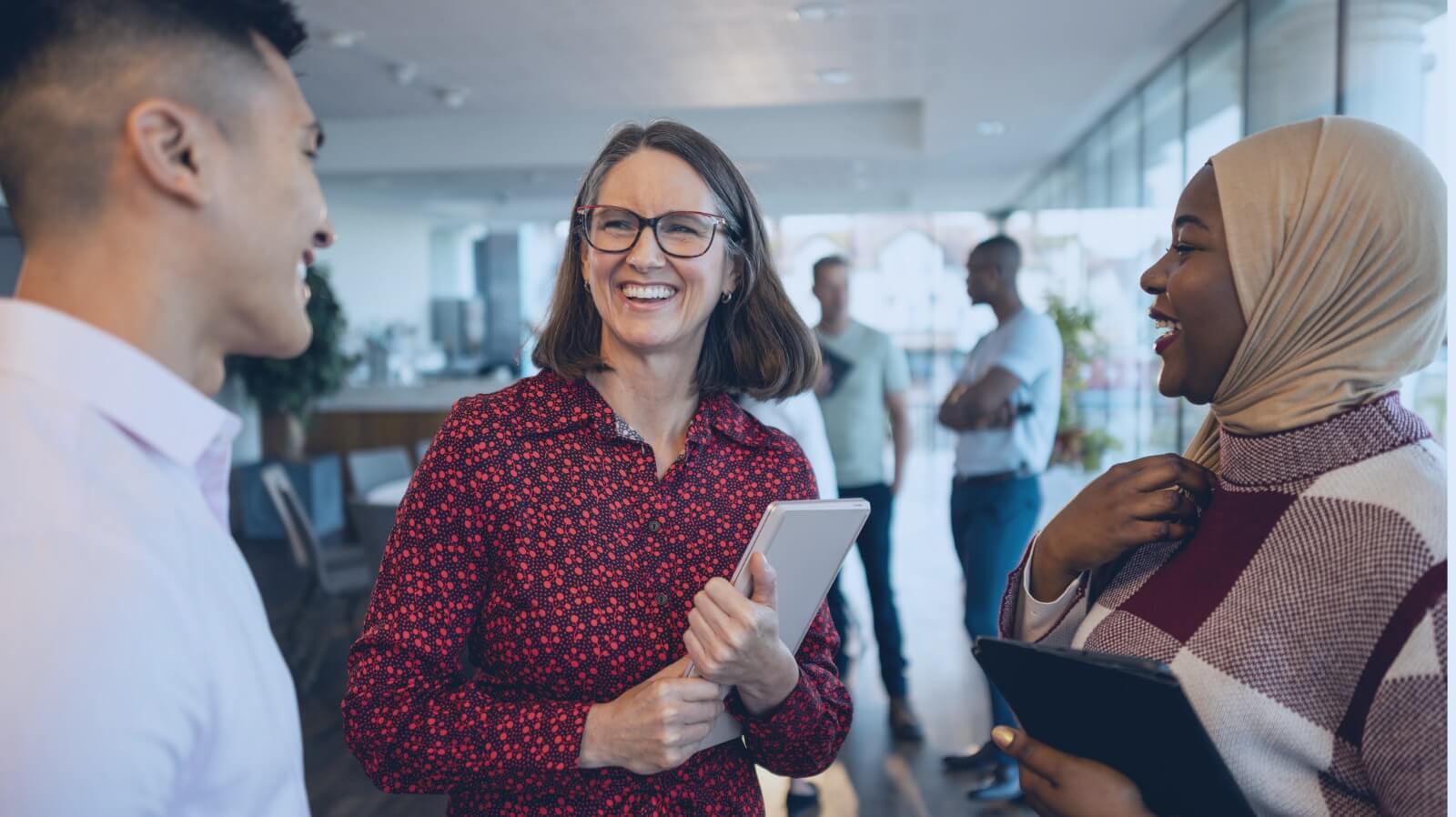 "This curriculum is different from other DevOps trainings I attended earlier as the focus is on Transformational Leadership, Culture, behavioral change & measures for driving and implementing DevOps in an organization rather than just the technical aspects of DevOps. Highly recommend this to anyone who is embarking on DevOps adoption in their organization and has prior experience/knowledge of DevOps concepts."
-Sivasubramanian Sethu, Cognizant
 Certification Blueprint
Check out the Certification Blueprint to learn more about the various topics, principles, and practices covered by this certification.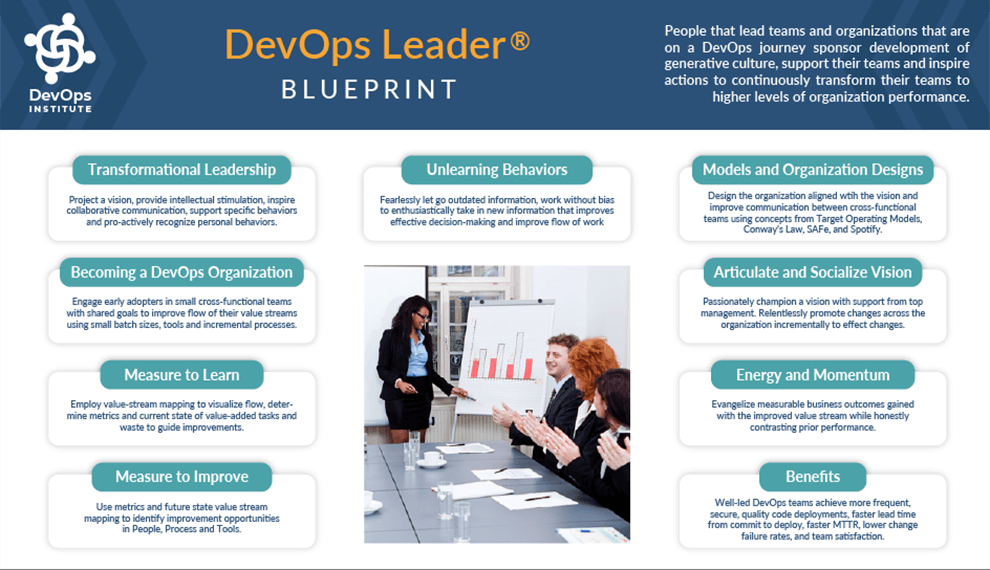 DevOps Institute Certification Pathways
Choose the path that is right for your career.

DevOps Leader
DevOps leaders sponsor, educate, motivate and monitor their DevOps teams.

IT Operations Professional
IT Operations Professional supports software reliability, automation, and more.

Developer
Developers design, implement, package, test and deploy software.

DevOps Engineer
DevOps engineers automate processes and collaborate with others.

DevOps Tester
Testers plan, create, execute, report and
analyze software tests.

Security Engineer
Security engineers collaborate to inform
security practices.

DevOps Consultant
DevOps consultants advise DevOps and SRE strategies and practices.
Trusted by Companies Worldwide