IMPORTANT: PLEASE COMPLETE YOUR EXAM IN THE WEBASSESSOR EXAM PLATFORM BEFORE NOVEMBER 15, 2023. DEVOPS INSTITUTE IS TRANSITIONING EXAM PLATFORMS AFTER THIS DATE.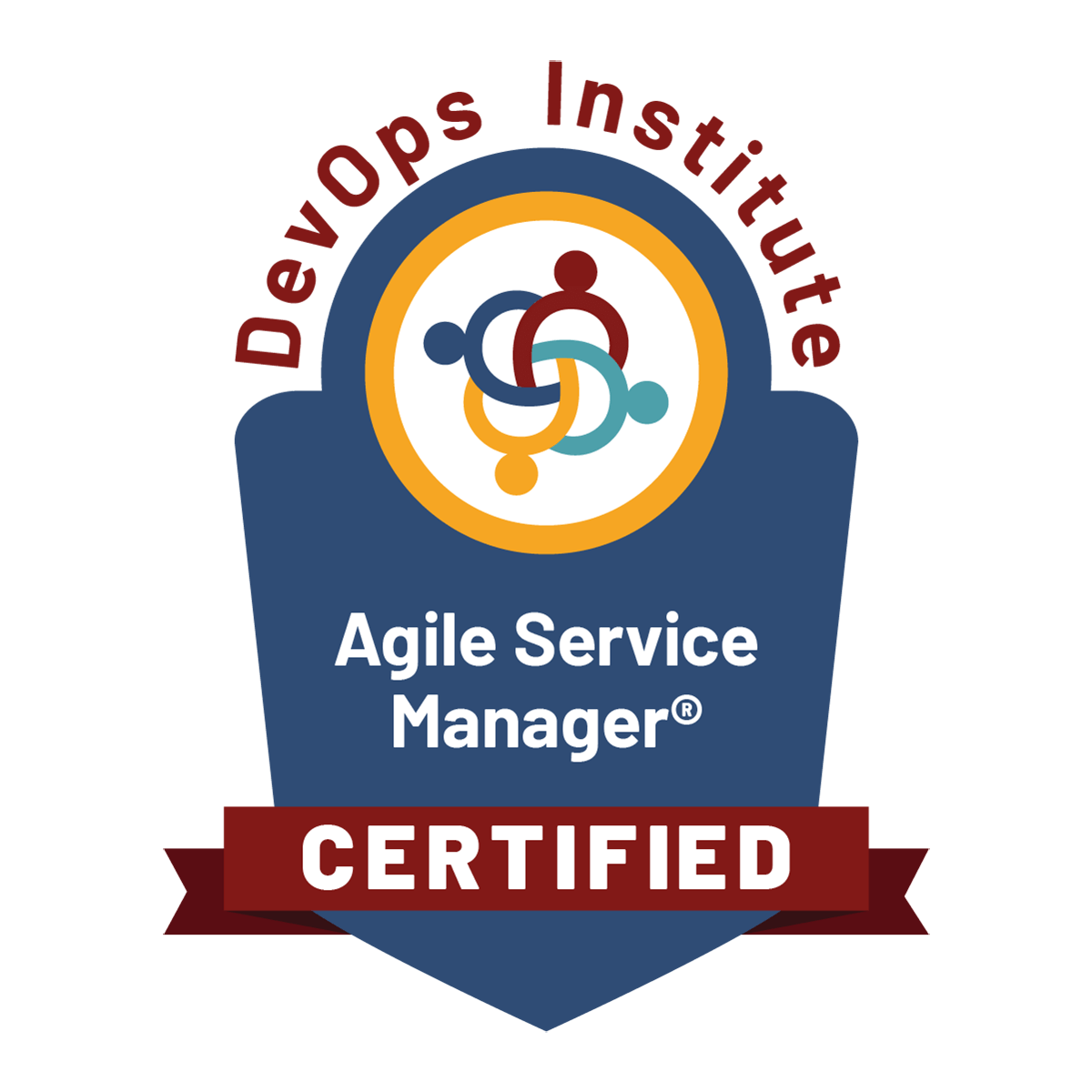 Certified Agile Service Manager (CASM)®
Adopting DevOps and agile culture increases customer value and delivers greater business performance in a fast-paced, disruptive world. Organizations fully embracing DevOps and agile practices see a higher rate of revenue and profit growth and are more likely than their mainstream counterparts to be growing their businesses at a faster rate.
To maintain the highest quality learning for our community, DevOps Institute Certifications expire two years from the date of completion. Members can maintain their certification by participating in the Continuing Education Program and earning Continuing Education Units through participation in learning opportunities.
What You'll Learn
What does it mean to "be agile?"

The Agile Manifesto, its core values, and principles

Adapting Agile thinking and values into service management

Agile concepts and practices including DevOps, ITIL

®

, SRE, Lean and Scrum

Scrum roles, artifacts, and events as it applies to processes

The two aspects of Agile Service Management:

Agile Process Improvement and Agile Process Engineering
Benefits for Organizations
Faster time to market
Higher product quality
Reduced risks
Faster ROI
Higher customer satisfaction
Benefits for Individuals
Respond to changing business requirements with agility
Smaller, faster implementation
Enhanced workflow
Shortened and amplify feedback loops
Continuous improvement and learning
 Certification Details
Earn a credential that can lead to jobs in high growth fields
Exam Format: Multiple Choice
Languages: English, Brazilian Portuguese
Certification Validity: 2 Years*
*Due to the recent acquisition of DevOps Institute by PeopleCert, certifications completed on the PeopleCert exam platform will have a validity period of 3 years from their date of issue as per PeopleCert's Continuing Professional Development program.
Learn more about our Continuing Education Program and recertification requirements to help you stay current with your skills and certifications.
Preparation: Instructor-Led Training, Online Learning, Self-Study
Qualify for In-Demand Jobs
Practice Owners
Developers who are interested in helping make processes more agile
Employees and Managers responsible for engineering or improving process
Consultants guiding their clients through process improvement and DevOps initiatives
Process Designers
Managers who are looking to bridge multiple practices into a DevOps environment
Professionals managing process-related requirements, ensuring the efficiency and effectiveness of processes, and maximizing the value of processes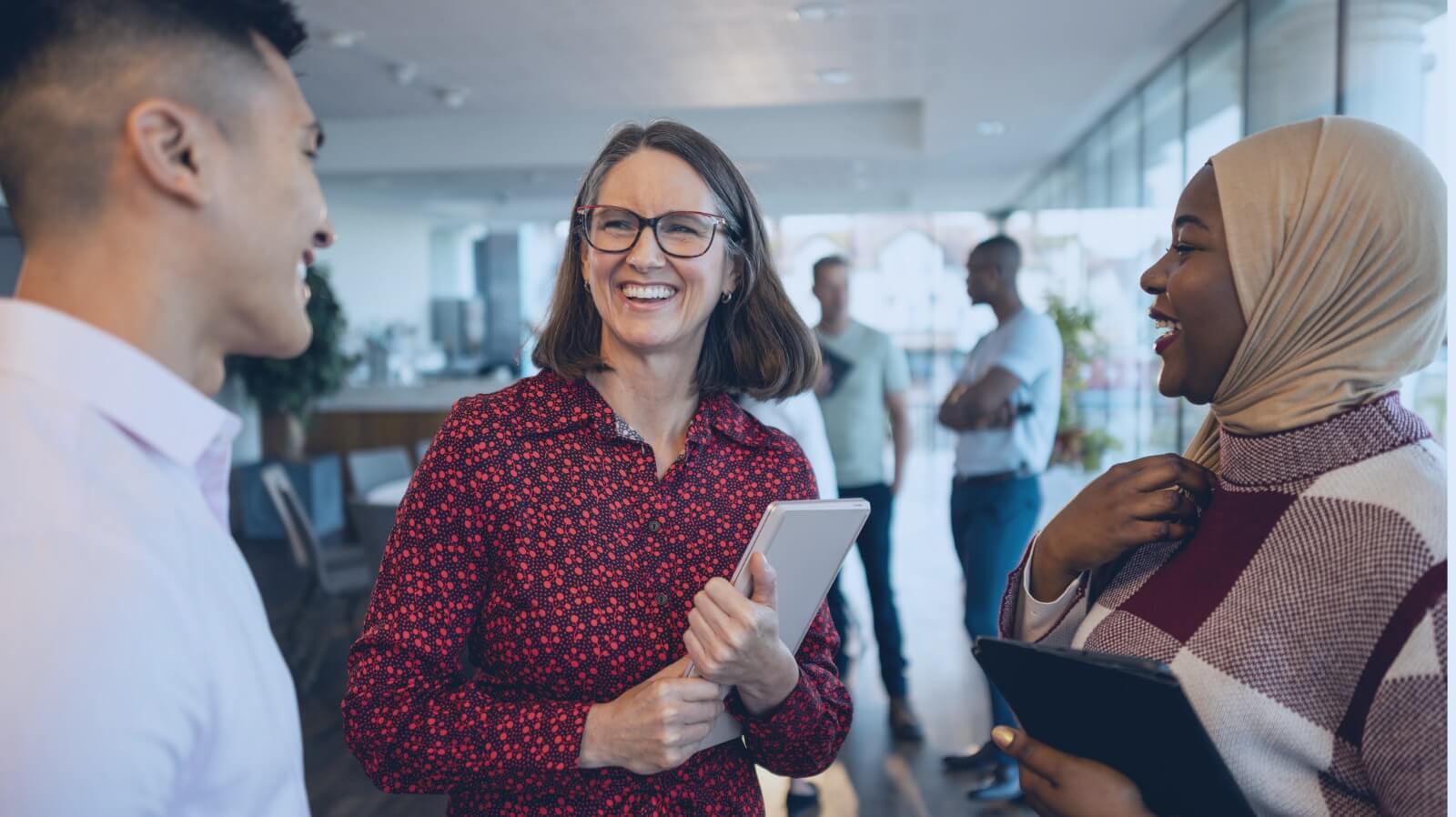 "The Certified Agile Service Manager certification provides a perfect blend of proven IT Service Management principles with contemporary Agile ways of thinking and performing. It's helped me deliver value-added services in a collaborative, adaptive, and measurable way, with enough structure and control, to ensure consistent and customer-centric outcomes."
-Toto Liong, Senior Manager of IT Operations
 Certification Blueprint
Check out the Certification Blueprint to learn more about the various topics, principles, and practices covered by this certification.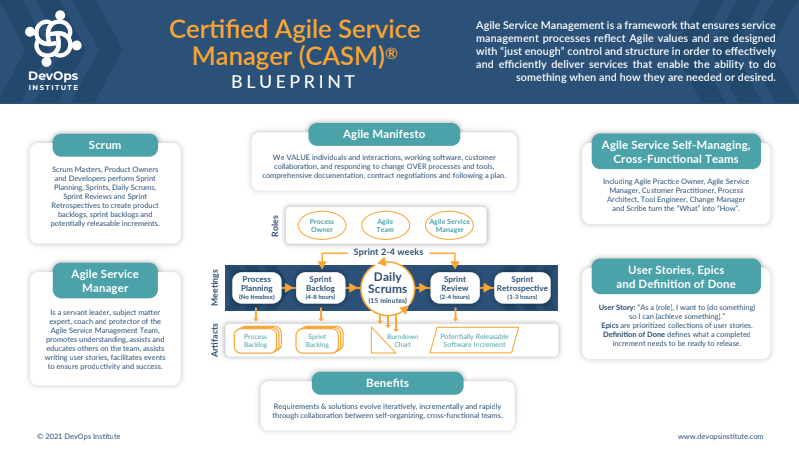 DevOps Institute Certification Pathways
Choose the path that is right for your career.

DevOps Leader
DevOps leaders sponsor, educate, motivate and monitor their DevOps teams.

IT Operations Professional
IT Operations Professional supports software reliability, automation, and more.

Developer
Developers design, implement, package, test and deploy software.

DevOps Engineer
DevOps engineers automate processes and collaborate with others.

DevOps Tester
Testers plan, create, execute, report and
analyze software tests.

Security Engineer
Security engineers collaborate to inform
security practices.

DevOps Consultant
DevOps consultants advise DevOps and SRE strategies and practices.
Trusted by Companies Worldwide