IMPORTANT: PLEASE COMPLETE YOUR EXAM IN THE WEBASSESSOR EXAM PLATFORM BEFORE NOVEMBER 15, 2023. DEVOPS INSTITUTE IS TRANSITIONING EXAM PLATFORMS AFTER THIS DATE.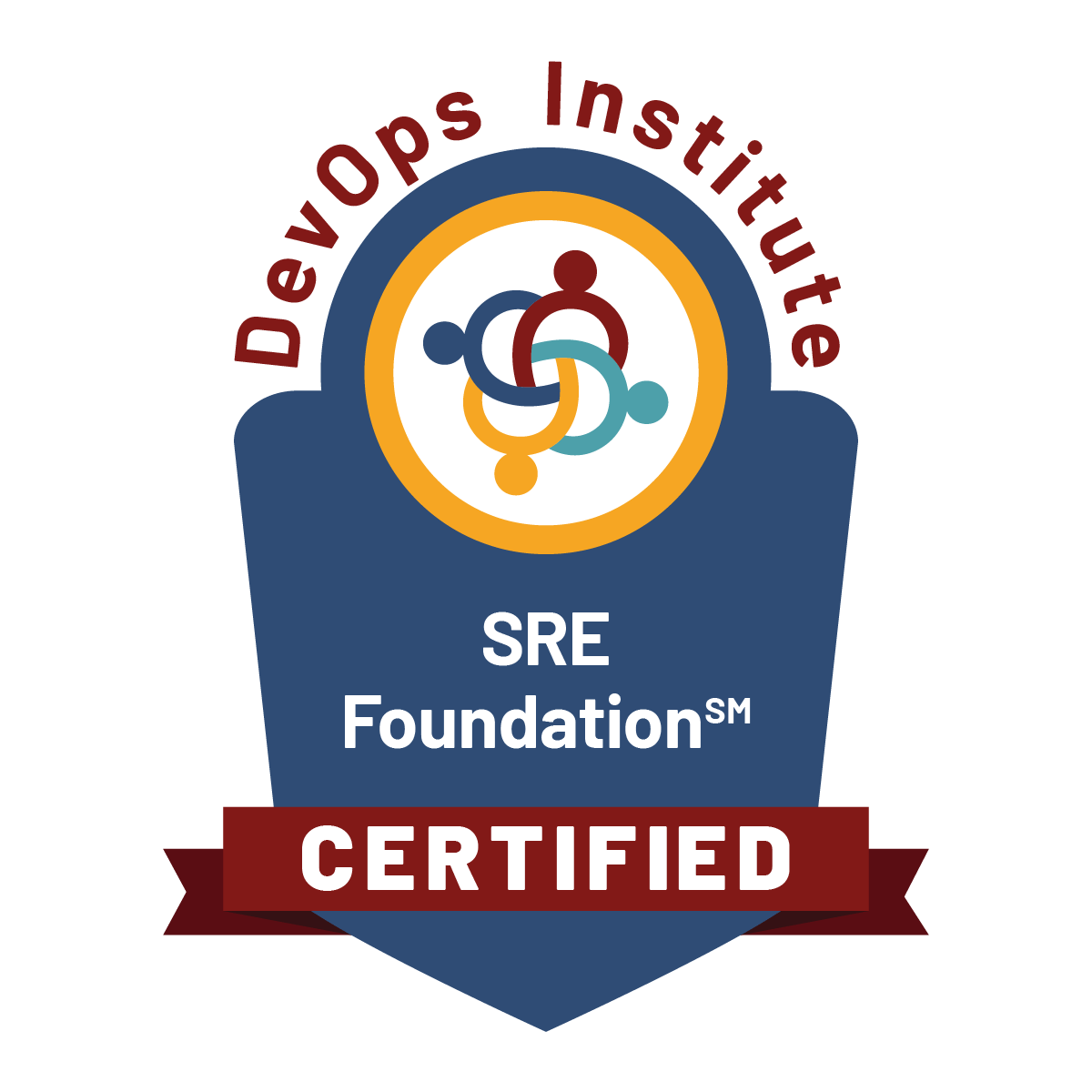 Site Reliability Engineering (SRE) Foundation℠
Today's organizations deal with a higher volume of change in a more complex tech environment leading to a higher risk of outages and incidents. IT teams must improve service reliability and system resiliency. With automation and observability becoming key factors for more efficient and rapid deployments, the SRE profile has become one of the fastest-growing job roles.
To maintain the highest quality learning for our community, DevOps Institute Certifications expire two years from the date of completion. Members can maintain their certification by participating in the Continuing Education Program and earning Continuing Education Units through participation in learning opportunities.
What You'll Learn
SRE Principles and Practices
Service Level Objectives and Error Budgets
Reducing Toil
Monitoring and Service Level Indicators
SRE Tools and Automation
Anti-Fragility and Learning from Failure
Organizational Impact of SRE
SRE, Other Frameworks, The Future
Benefits for Organizations
Enhanced stability and reliability of services
Better understanding of how production services work
Increased balance between technical investment in reliability and customer experience
Greater appreciation of the operational impact of services in development teams
Improvements in staff morale and retention
Benefits for Individuals
Improved work balance with ring-fenced time for improvement
Less stressful on-call experiences and a reduction in overall call-out volumes
Broader skills-based capabilities that leverage the latest in automation
Improvement in workplace culture
Opportunities for "shifting left" and helping to ensure development teams deliver more reliable services
 Certification Details
Earn a credential that can lead to jobs in high growth fields
Exam Format: Multiple Choice
Languages: English, Brazilian Portuguese, Chinese, French, Japanese, Spanish
Certification Validity: 2 Years*
*Due to the recent acquisition of DevOps Institute by PeopleCert, certifications completed on the PeopleCert exam platform will have a validity period of 3 years from their date of issue as per PeopleCert's Continuing Professional Development program.
Learn more about our Continuing Education Program and recertification requirements to help you stay current with your skills and certifications.
Preparation: Instructor-Led Training, Online Learning, Self-Study
Qualify for In-Demand Jobs
Business Managers
Business Stakeholders
Change Agents
Consultants
DevOps Practitioners
IT Directors
IT Managers
IT Team Leaders
Product Owners
Scrum Masters
Software Engineers
Site Reliability Engineers
System Integrators
Tool Providers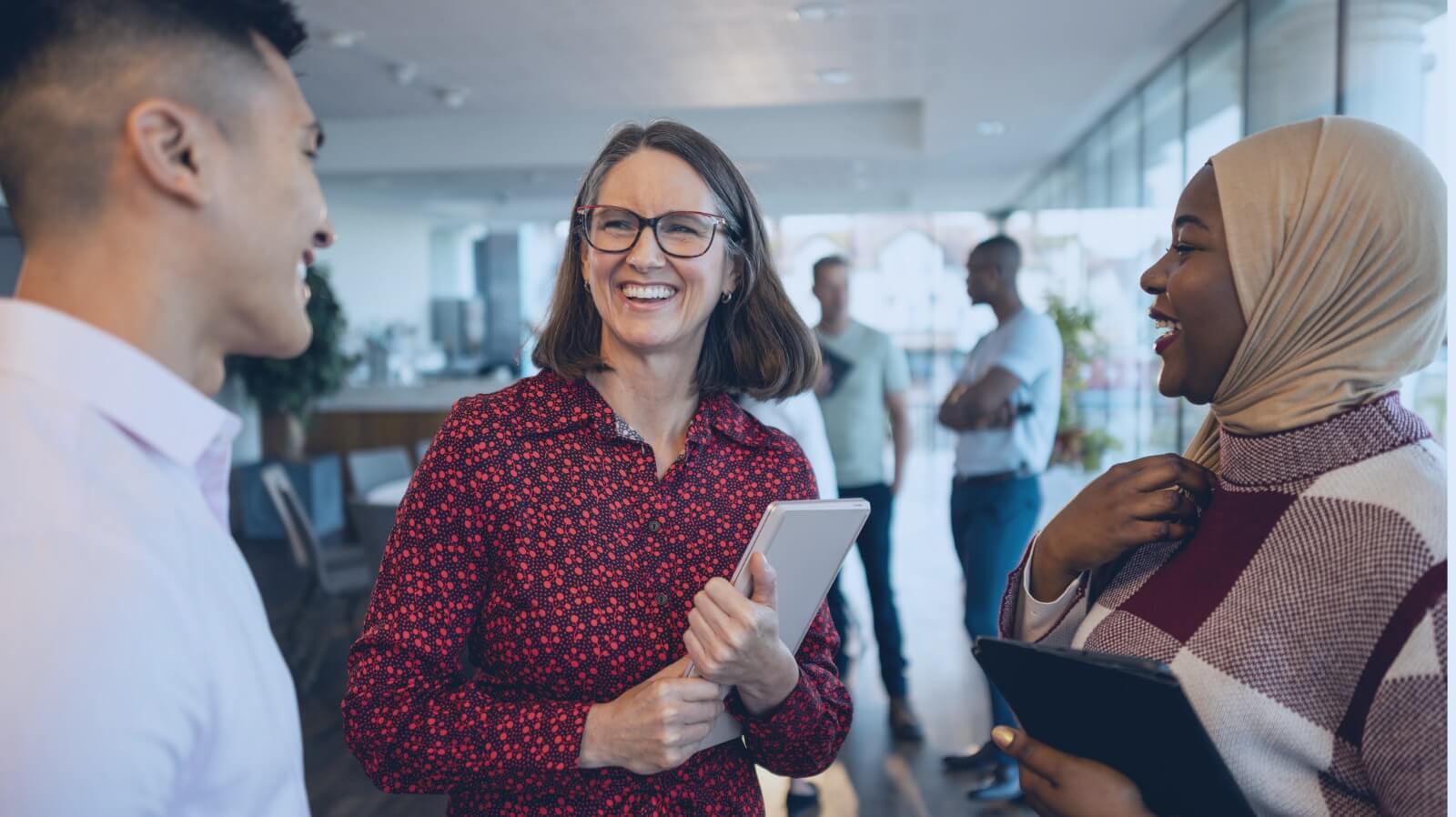 "As a long-time Software Engineer moving into the Site Reliability space, I've read all the books I could get my hands on. Unfortunately, this left me with a confusing array of information without context. I came away with a deeper understanding of the fundamentals of Site Reliability Engineering and information to better able to define what Site Reliability Engineering means to my organization."
-Jeffrey Hines, Senior Site Reliability Engineer, Signify Health
 Certification Blueprint
Check out the Certification Blueprint to learn more about the various topics, principles, and practices covered by this certification.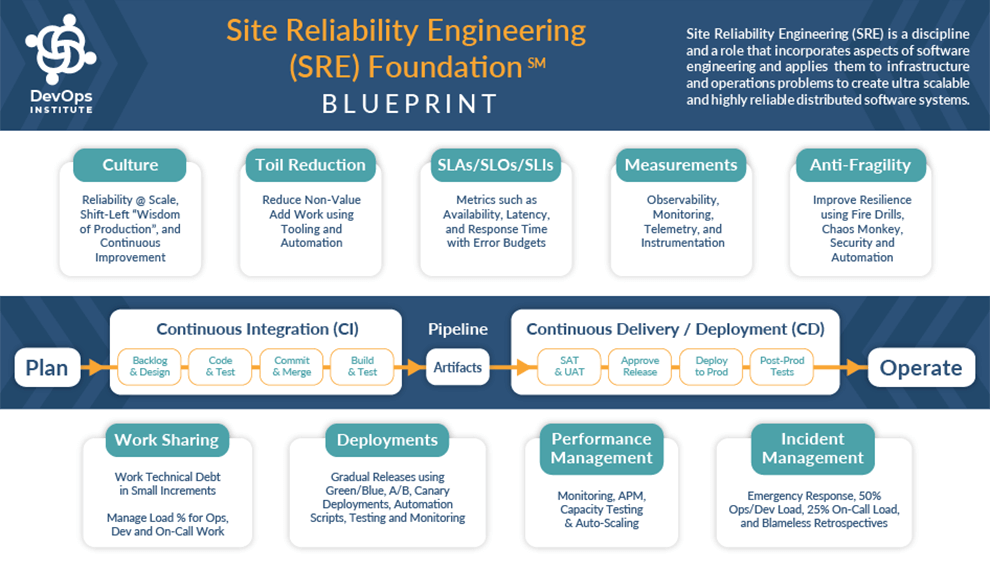 DevOps Institute Certification Pathways
Choose the path that is right for your career.

DevOps Leader
DevOps leaders sponsor, educate, motivate and monitor their DevOps teams.

IT Operations Professional
IT Operations Professional supports software reliability, automation, and more.

Developer
Developers design, implement, package, test and deploy software.

DevOps Engineer
DevOps engineers automate processes and collaborate with others.

DevOps Tester
Testers plan, create, execute, report and
analyze software tests.

Security Engineer
Security engineers collaborate to inform
security practices.

DevOps Consultant
DevOps consultants advise DevOps and SRE strategies and practices.
Trusted by Companies Worldwide