IMPORTANT: PLEASE COMPLETE YOUR EXAM IN THE WEBASSESSOR EXAM PLATFORM BEFORE SEPTEMBER 30, 2023. DEVOPS INSTITUTE IS TRANSITIONING EXAM PLATFORMS AFTER THIS DATE.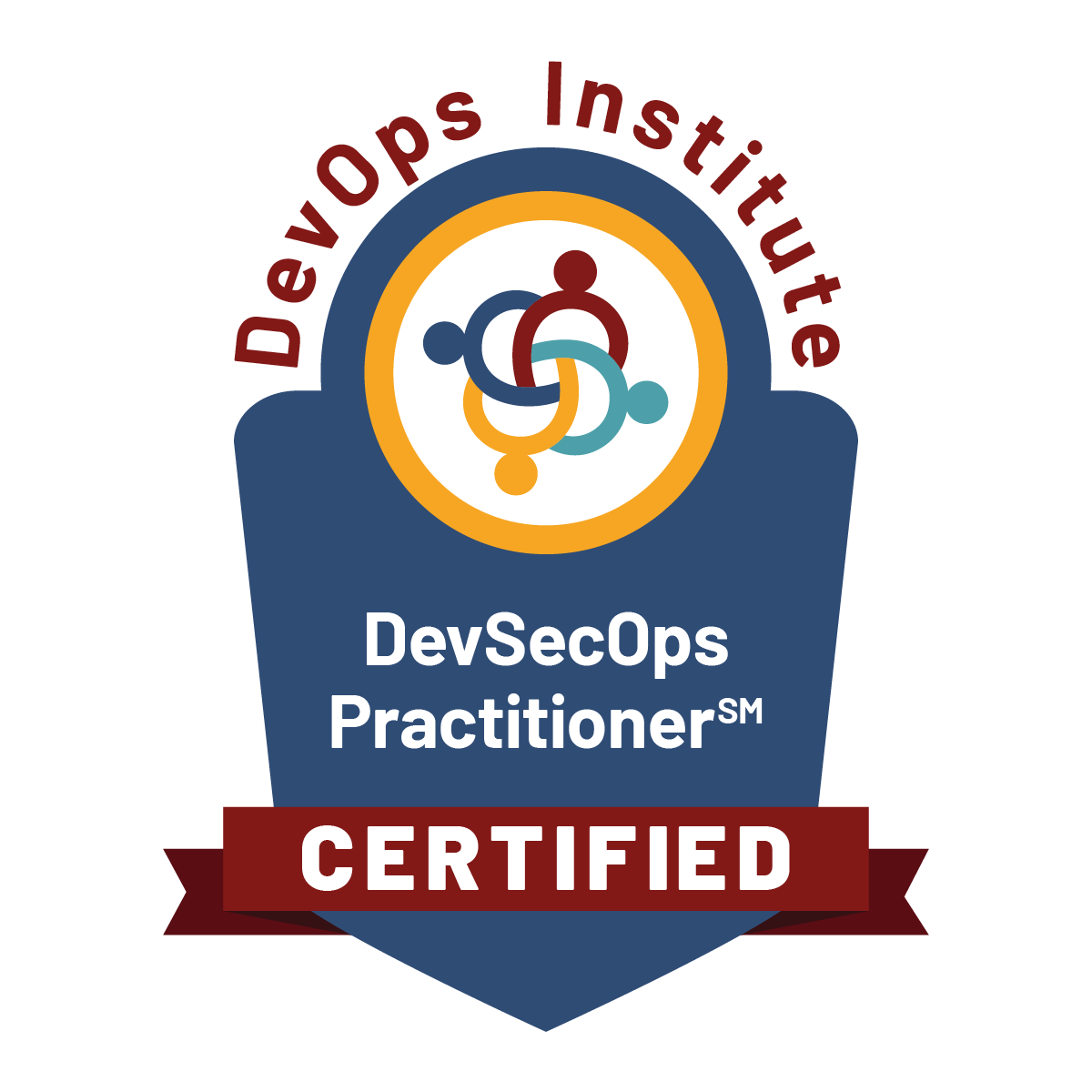 DevSecOps Practitioner introduces a range of practices for advancing to a more comprehensive understanding of DevSecOps practices. Explore practical outcomes by finding the right mix of people, building processes to accelerate value, and comparing technological options available today. Tailored for recently transformed organizations who are looking to enhance DevSecOps skills and awareness.
To maintain the highest quality learning for our community, DevOps Institute Certifications expire two years from the date of completion. Members can maintain their certification by participating in the Continuing Education Program and earning Continuing Education Units through participation in learning opportunities.
What You'll Learn
DevSecOps Practitioner skills
Advanced-level DevSecOps technical concepts
DevSecOps architecture and infrastructure strengths
An understanding of the many steps associated with pipeline
Security principles (ensuring items are not just sooner and safer but more secure as well)
An understanding of how DevSecOps may evolve in the following years
Benefits for Organizations
Building a broader skill base
DevSecOps Practitioner introduces challenging technical concepts in many areas
Ensures teams can effectively communicate and achieve maturity in chosen practices
Each element separates into people, process, and technology to emphasize integration, achievement and excellence
Benefits for Individuals
DevSecOps Practitioner candidates should be prepared to ramp up their DevSecOps skills
Personal skills benefits: Individuals will learn to work as a team, ask the right questions, and build the right metrics to accelerate the entire organization
 Certification Details
Earn a credential that can lead to jobs in high growth fields
Exam Format: Multiple Choice
Certification Validity: 2 Years
Learn more about our Continuing Education Program and recertification requirements to help you stay current with your skills and certifications.
Preparation: Instructor-Led Training, Online Learning, Self-Study
Qualify for In-Demand Jobs
Business Managers
Business Stakeholders
DevOps Practitioners
Product Owners
Scrum Masters
Software Engineers
Site Reliability Engineers
Change Agents
Consultants
IT Directors
IT Managers
IT Team Leaders
System Integrators
Tool Providers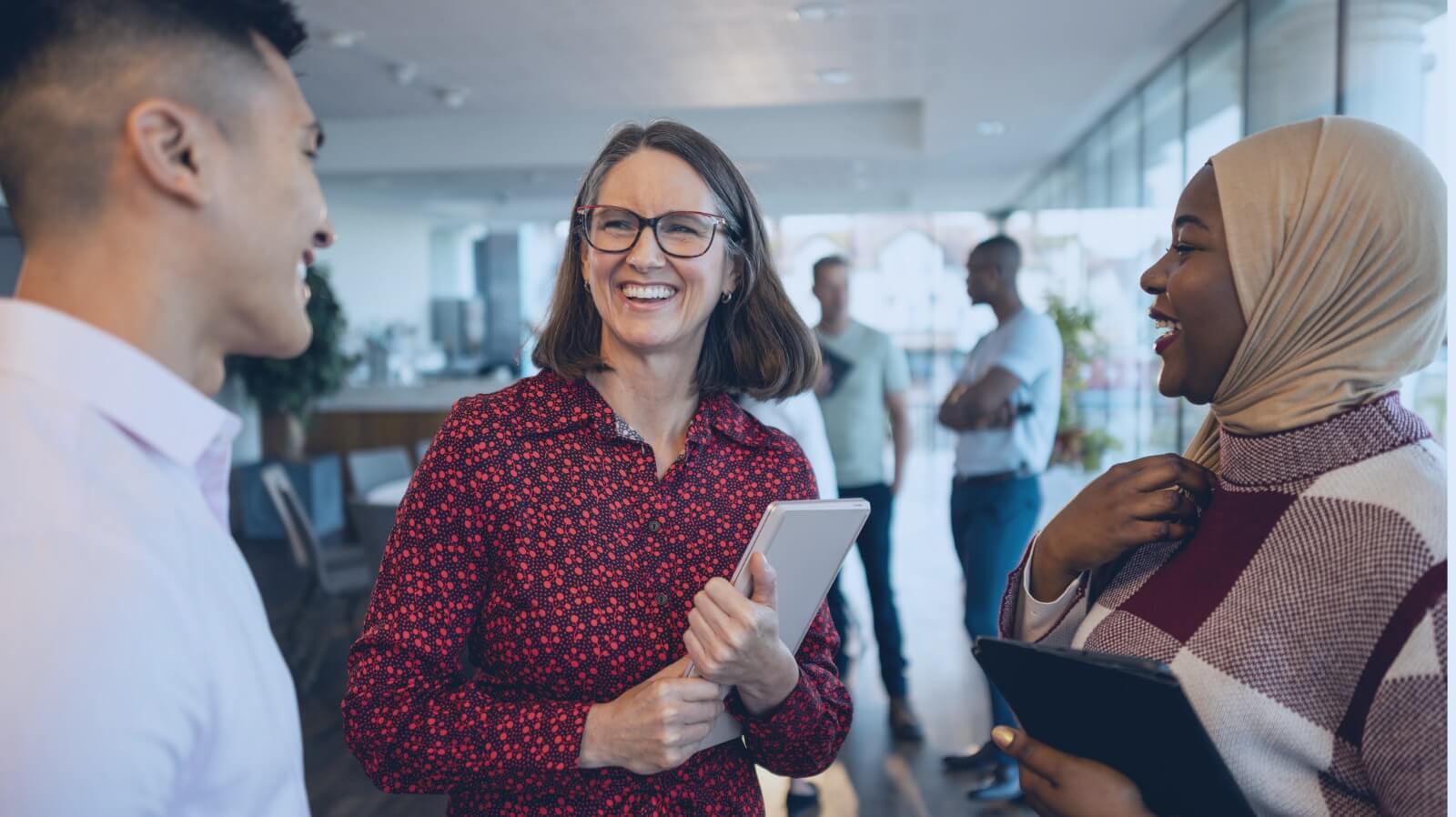 "I chose the DevOps Institute because the organization is seen as an industry leader in DevOps learning and professional development in the community. As more organizations increasingly strive towards DevSecOps, I wanted credentials to reflect my experience and knowledge in the DevSecOps space and to have it from an industry-recognized organization such as the DevOps Institute!"
Chris Hughes
Cloud Security Leader
 Certification Blueprint
Check out the Certification Blueprint to learn more about the various topics, principles, and practices covered by this certification.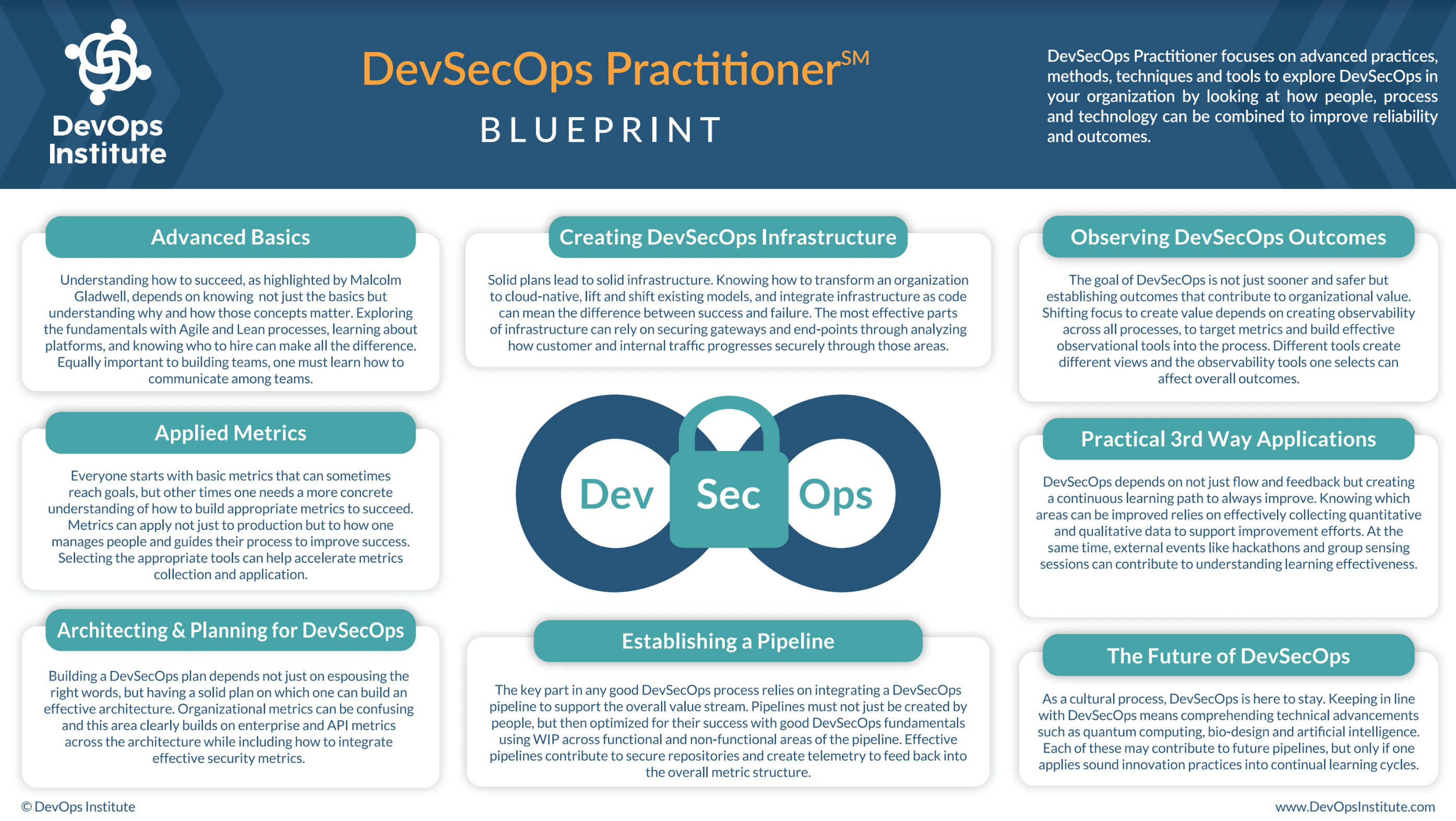 DevOps Institute Certification Pathways
Choose the path that is right for your career.

DevOps Leader
DevOps leaders sponsor, educate, motivate and monitor their DevOps teams.

IT Operations Professional
IT Operations Professional supports software reliability, automation, and more.

Developer
Developers design, implement, package, test and deploy software.

DevOps Engineer
DevOps engineers automate processes and collaborate with others.

DevOps Tester
Testers plan, create, execute, report and
analyze software tests.

Security Engineer
Security engineers collaborate to inform
security practices.

DevOps Consultant
DevOps consultants advise DevOps and SRE strategies and practices.
Trusted by Companies Worldwide