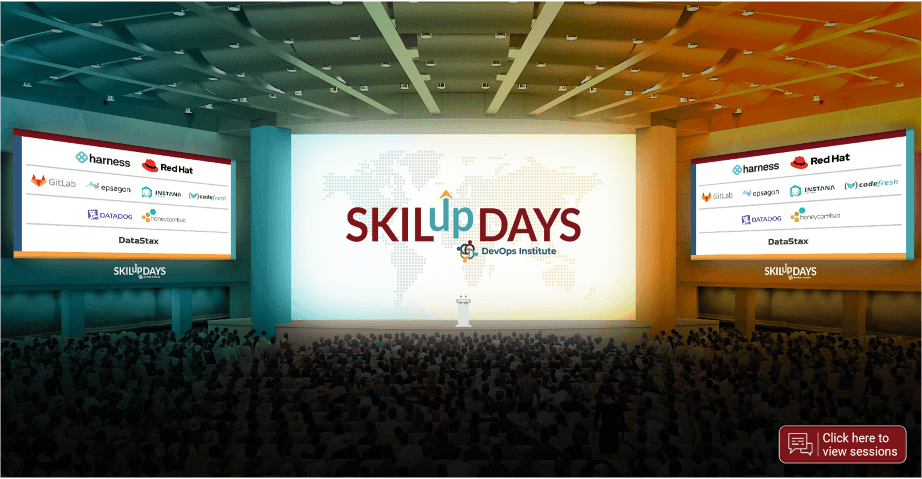 On April 22, this one-day virtual conference explored how testing is an important component of each phase of the developmental process. SKILup Day featured "how-to" lessons from speakers Kate Wardin, Juan Lugo, Guy Arieli, Clinton Sprauve, Marc Hornbeek, Gino Marckx, Satyan Prakash, Ryan Sheldrake, and Brendan O'Reilly.
In addition to a full day of sessions, the event offered yoga, a leaderboard challenge, networking lounge, exhibit hall, resource library, and even a DevOps-inspired mixology class!
If you missed the Agile Test Management for the Enterprise SKILup Day, we've got you covered with a quick round-up of the top themes that emerged from the sessions and conversations around the importance of the topic.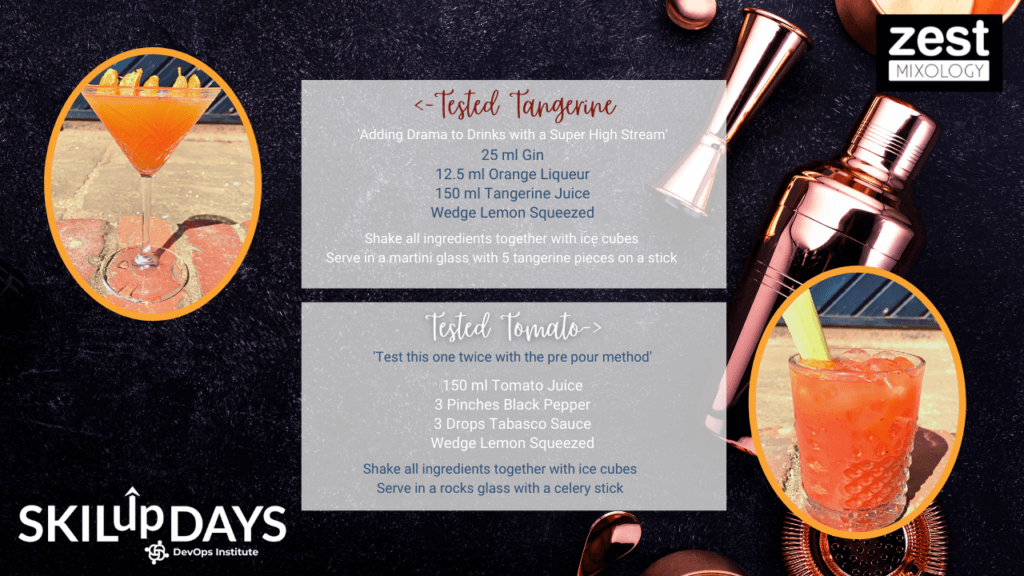 Why devote a full day of learning to Agile Test Management for the Enterprise?
Agile testing refers to a software testing practice that follows different principles of agile software development. Agile testing requires continuous interaction between developers, customers, managers, stakeholders, and testers. Testing is an important component of each phase of the developmental process. This SKILup Day offered an in-depth look at these trending topics from some of the top thought leaders in the industry.
SKILup Day speakers covered several trending themes, including introducing various aspects of test management, an in-depth look at managing the testing tool stack, testing challenges and requirements, and real-life use cases and experiences. Below we look at key quotes and discussion points from the day.
Building the Ideal Engineering Culture
A key theme among speakers at SKILup Day was introducing the audience to various aspects of agile test management, including culture as a key element.
Keynote speaker Kate Wardin, Sr. Engineering Manager at Target and Founder of Developer First Leadership, kicked off the sessions for the day. She shared unique insights during her session, "Build the Ideal Engineering Culture – How Agile Management Worked for Me." The session featured unique insights from Wardin on seven ways to build an awesome engineering culture (in addition to providing teams with donuts): "It's not just up to a manager to create and sustain an awesome culture, but it's that responsibility that should fall on all members of a team." She also noted that "creativity is making unexpected connections between things we already know." 
Wardin discussed what productive versus unproductive teams look like and tips on building and motivating teams even in remote work environments. One thing she stressed was, "As leaders, we have to work really hard to make sure that our employees can be their authentic selves every day at work."
Newly appointed DevOps Institute Ambassador Ryan Sheldrake joined SKILup Day with his session, "Cultural Obstacles in Agile Transformation." Sheldrake stressed the importance of empowering your people: "People are people, and sometimes in IT, we tend to forget that," he explained. He then went on to discuss what "great" looks like for teams.
"You can either tell someone what you want them to do and how to complete the task OR tell them the outcome you want and let them figure out how to achieve it," said Brendan O'Reilly. O'Reilly explored adopting Adobe's Kickbox model to reduce day-to-day frustrations for engineering teams and turning frustrated engineers into problem-solving ninjas during his session, "Creating A Problem-Solving Culture."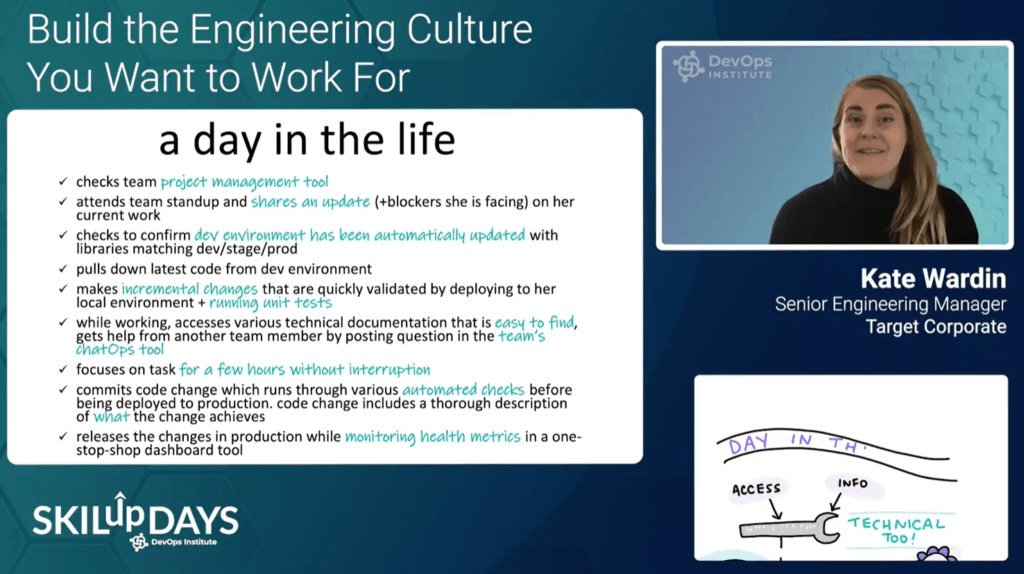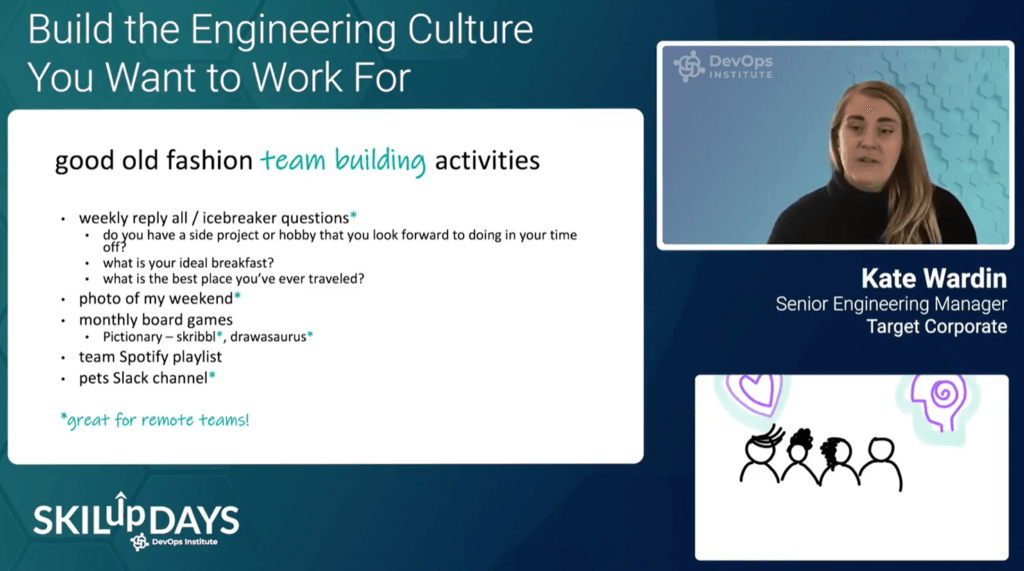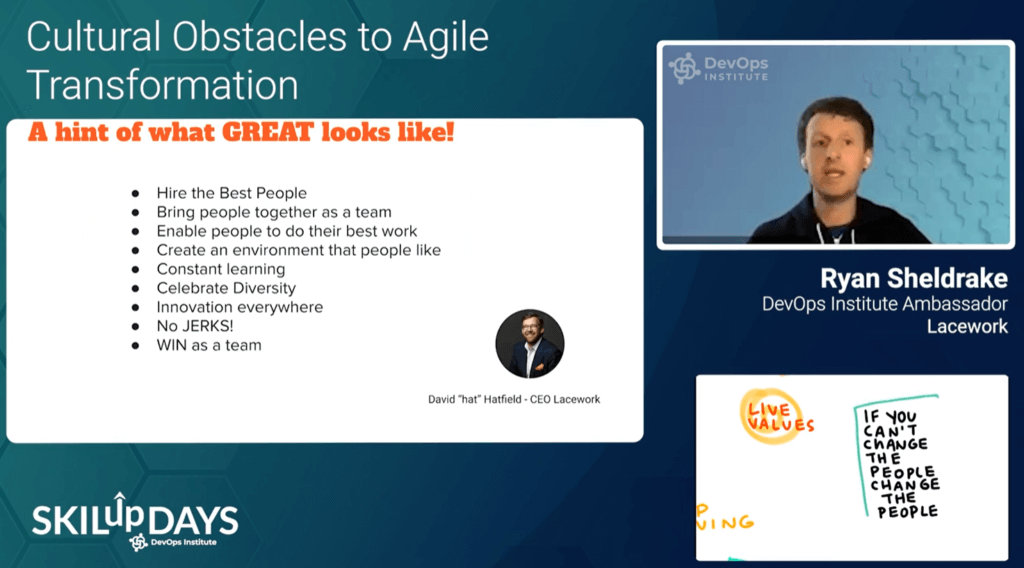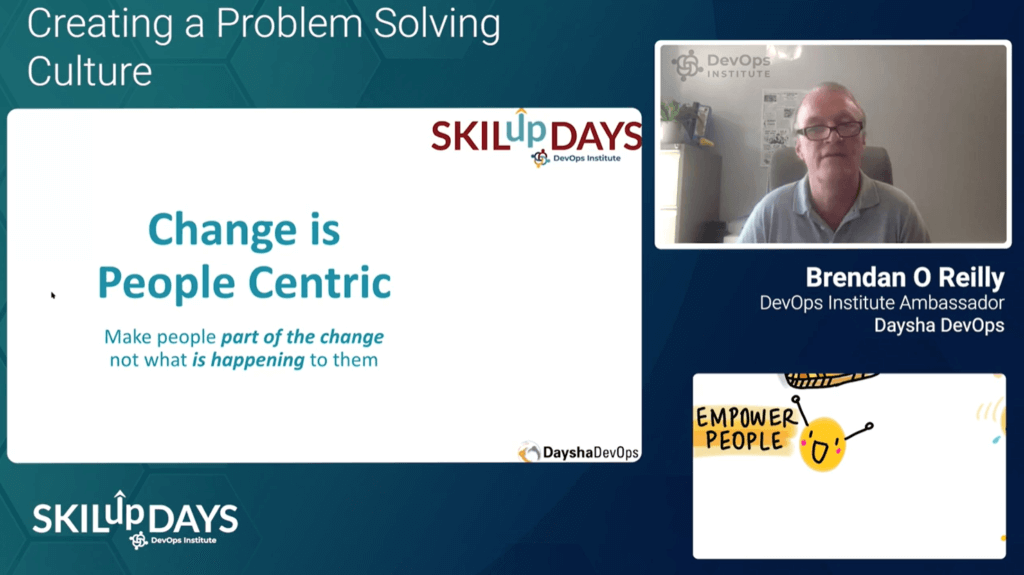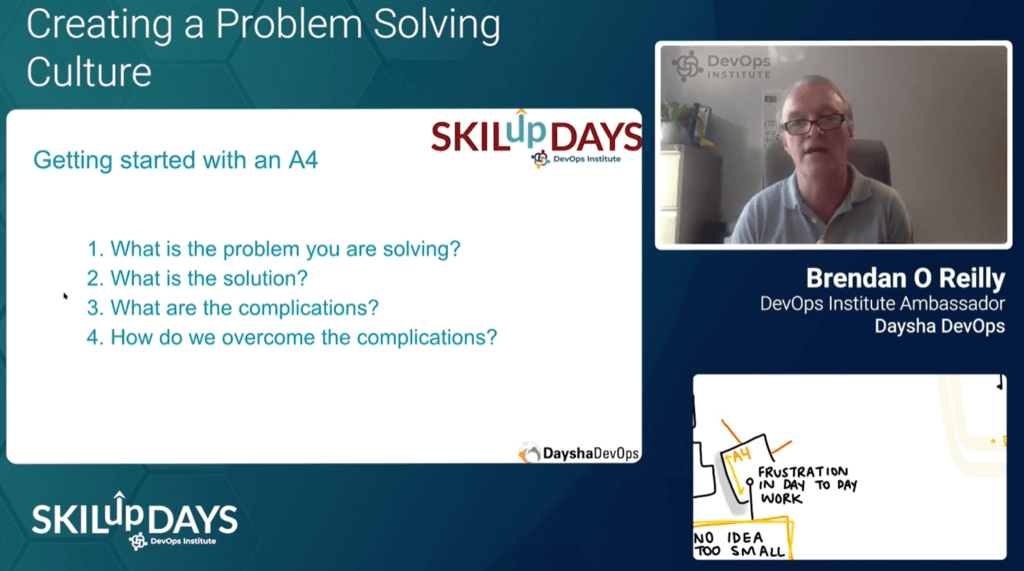 How to Transform Your Testing Process
Automation and AI were other themes that emerged during SKILup Day. Juan Lugo gave tangible advice for those looking to utilize AI and shift left during his session, "How AI & Shift Left Can Help Transform Your Enterprise Testing." He focused on how AI and shift left enables QA and dev teams to start testing even earlier, test smarter, and streamline critical decision-making even with remote teams: "Manual testing quickly becomes a bottleneck and creates inefficiencies in the value stream since it's slow, expensive and resource-intensive." He emphasized that deploying AI analytics in conjunction with shift left can help increase product release efficiency and minimize costs associated with reactive remediation.
Many speakers had specific insights into common pitfalls and provided insight on how to avoid them. Gino Marckx gave helpful tips during his session, "How to Get Meaningful Metrics: Where to Start and What to Avoid." Marckx walked attendees through the Gartner Metric model to show how to design metrics and get started with some concrete examples to measure the productivity of a delivery team. He shared insight on how to answer "how well your team is doing" meaningfully.
During the session, "Adapting Testing For Agile," Satyan Prakash explored common pitfalls to avoid in Agile transformation. Prakash highlighted avoiding placing too much focus on tools, rebranding mini waterfalls as agile, too much reliance on manual activities and more.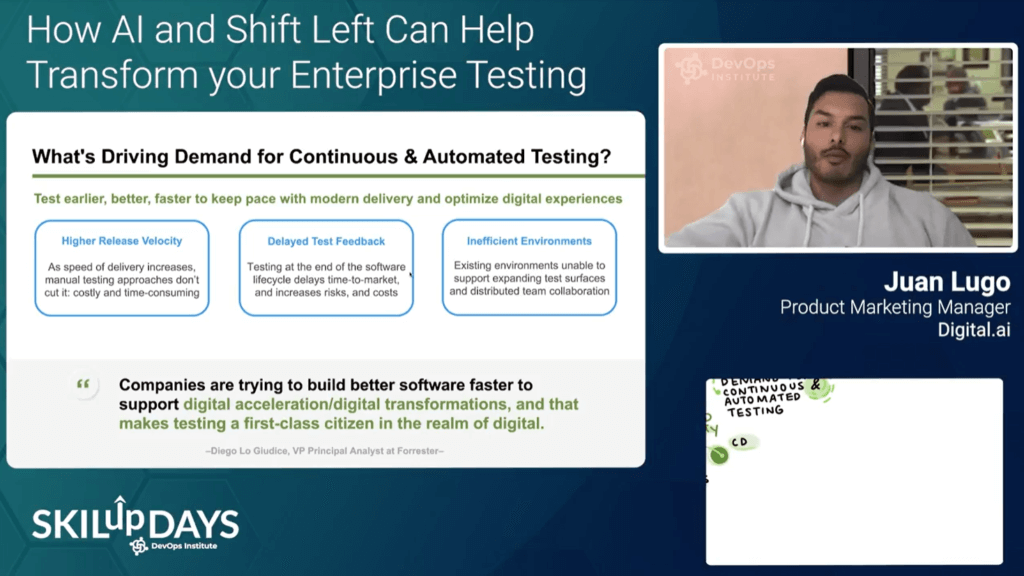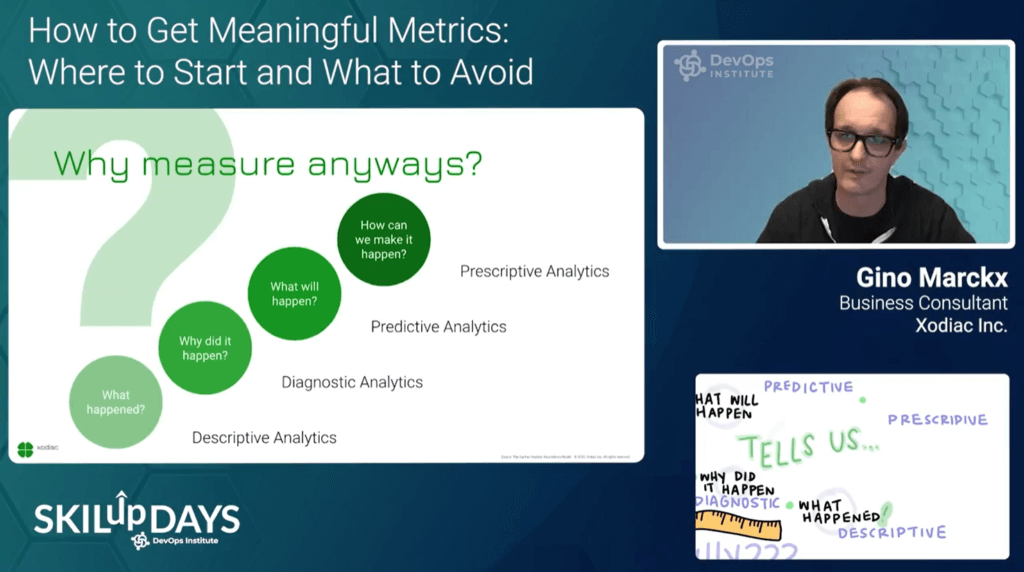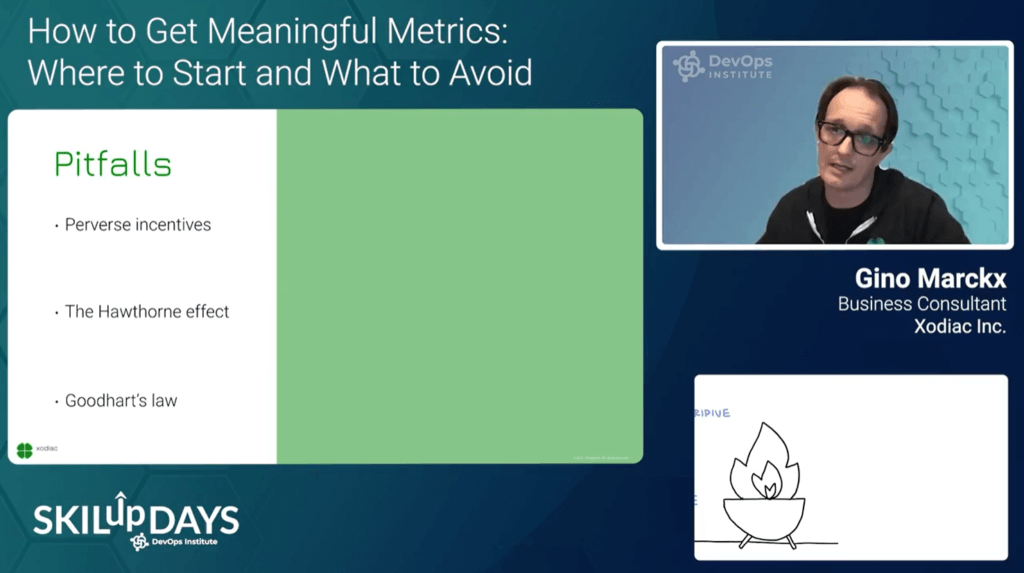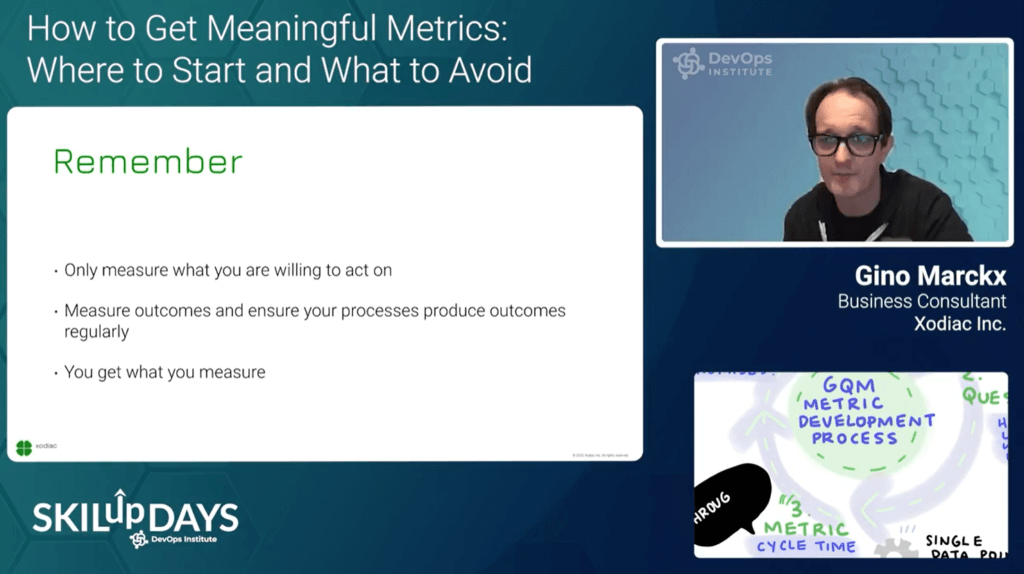 Managing the Testing Process and Reducing Bottlenecks
The day continued with first-hand advice from Marc Hornbeek. Hornbeek shared a session titled "The Quest for Quality at Speed." The session included several of his personal learning experiences and insights to help and inspire SKILup Day attendees. He described a Continuous Testing Assessment approach to help assess the current state of continuous testing. He noted: "A lot of people think of continuous testing as an automating task, but it's a lot more than that as you can see."
Hornbeek also presented specific strategies including Continuous Test Tenets, Leadership and Culture practices, Test Strategies and Plans, Test Management, Test Automation, Test Tools, Test Environment Management and Test Results Analysis. 
During his session, "Managing the Testing Tool Stack," Clinton Sprauve gave a real-life examination of why many organizations struggle with managing and tracking the testing efforts and metrics across groups with different test automation tools and initiatives. Sprauve shared the challenge of managing disparate tools across the enterprise and the importance of test analytics for agile teams.
Sprauve wrapped up his session with the key characteristics of the agile test management solution that you want.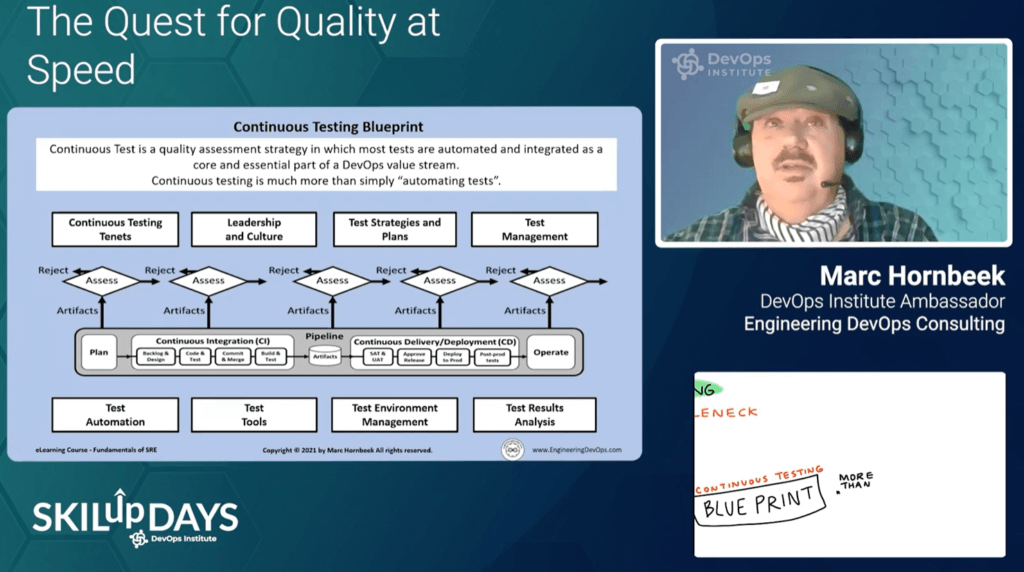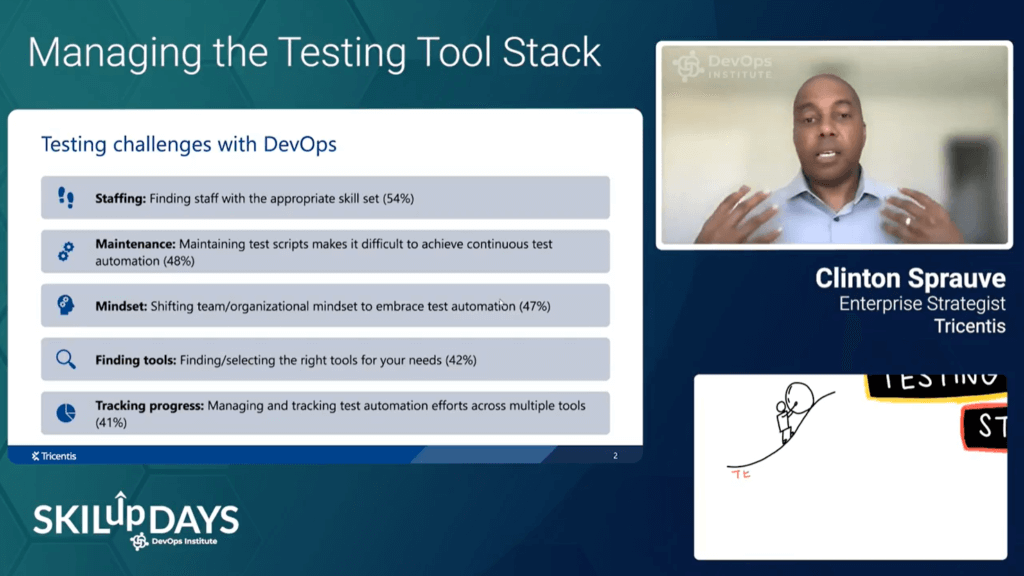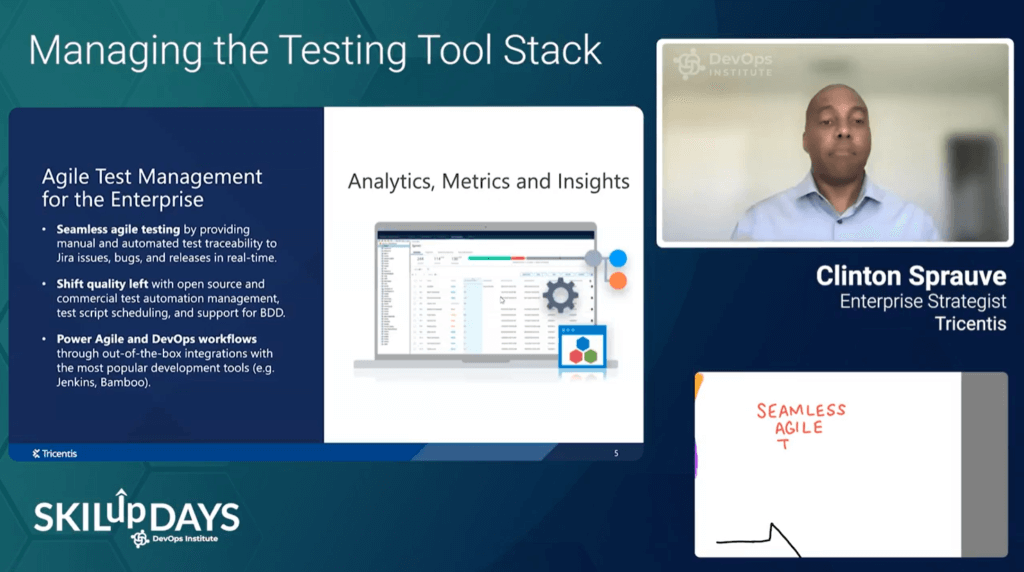 SKILup Day: Visual Summaries
Want to know more about the sessions? For a quick recap of each, check out the sketches below. 
What's Next?
Stay up to date on the latest from DevOps Institute including membership, learning experiences, special offers and more by joining the Humans of DevOps Community. Become a member