Straight Talk for Government
September 9, 2021
Straight Talk for Government is a virtual summit bringing together government, industry, and academia to explore and expose the real challenges and opportunities across the spectrum of people, process, policy, culture, and of course, a little bit of tech!
Register Now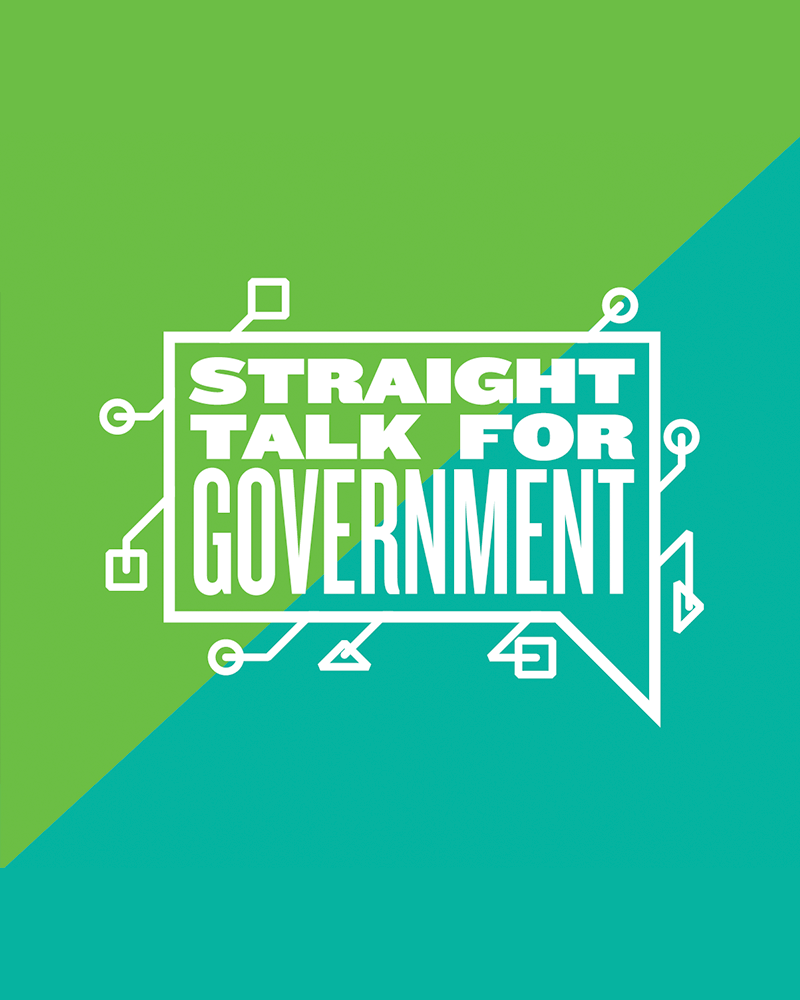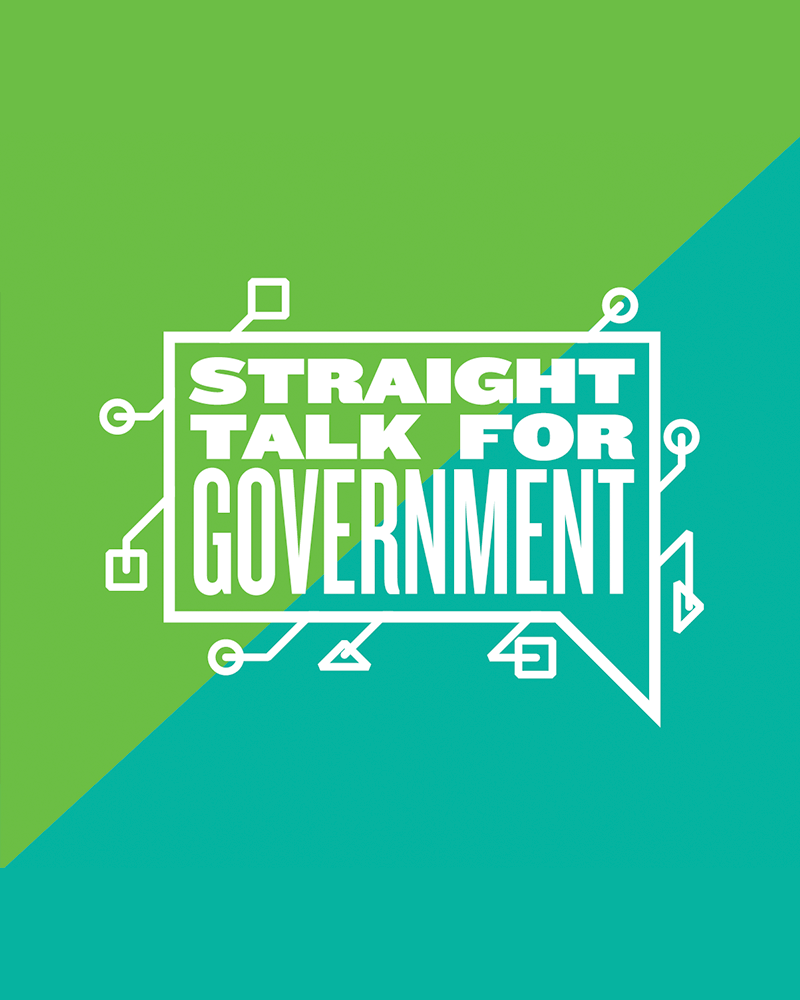 Straight Talk for Government
Presented by DevOps Institute and MediaOps.
This one day MicroConference will focus on the 'how to', to examine under a microscope perspectives of the people, process, and technology aspects of IT.
This event will feature experts from the industry, government, along with enterprise DevOps leaders. Our 2020 conferences featured speakers from Google, Scaled Agile, T-mobile, Red Hat, Cloudbees, Micro Focus, AppDynamics, GitLab and more.
This event includes all the elements you normally find at a conference, such as an expo hall with virtual sponsor booths, raffles and scavenger hunts, attendee chats, and a networking lounge to interact with speakers.
Government and Industry have different imperatives that require recognition of natural diversity and areas of sameness. Straight Talk sessions bridge the gaps in understanding, setting the playing field for academia, industry, and government to rally together to deliver mission value through software architecture and DevSecOps.
Government, like industry, has the same generalized needs: streamlining process, continuously inserting innovative technology, upskilling people, and building a lasting culture. From policy, to value streams, to meaningful metrics, to relevant training, to automation, to unique operation environments, coming together and sharing experiences is a must.
Come join us as we join together to bring lasting change!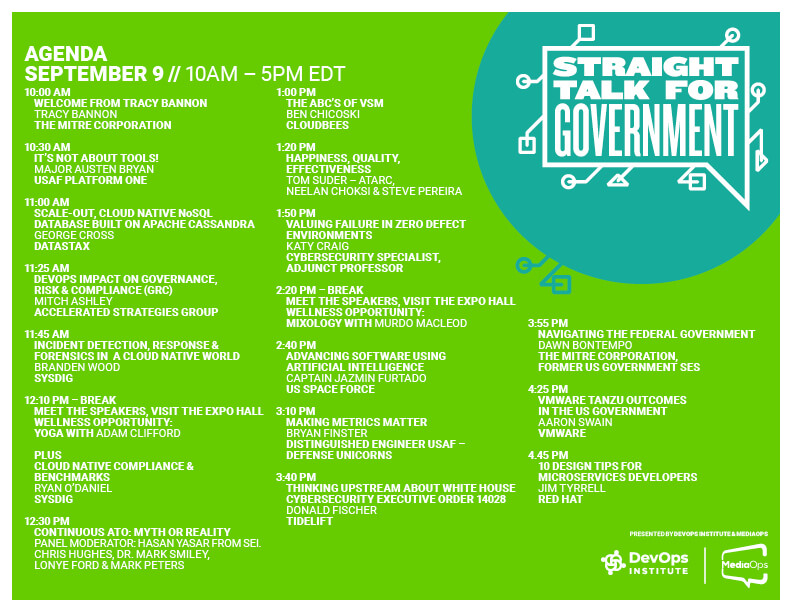 Speakers
Meet Our Speakers
When?
Virtual | September 9, 2021
10am – 5pm (EST)
The event will be hosted online, which means it is available wherever you are.  All you need is access to the internet and a comfy chair to join in this virtual event.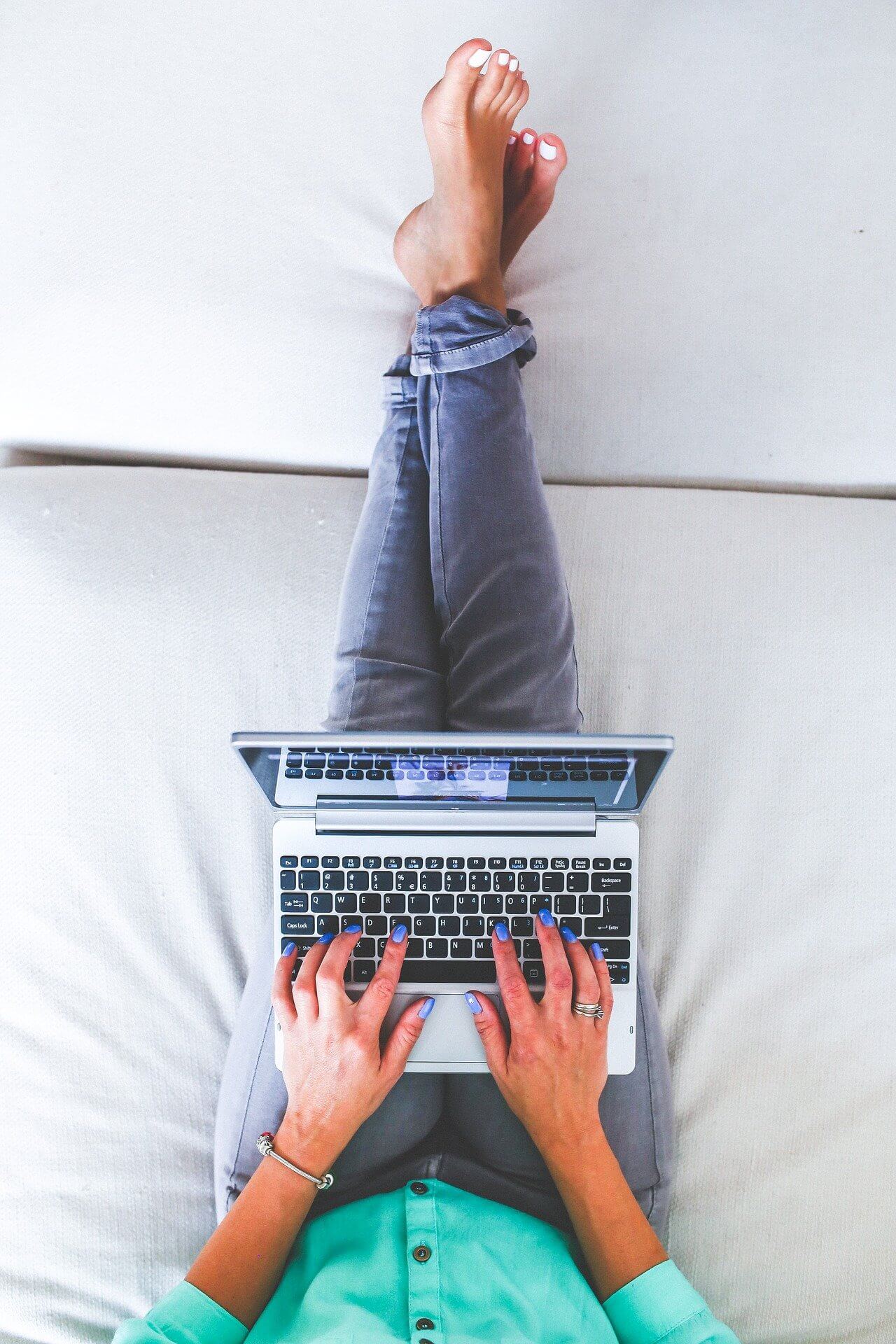 DevOps Institute is committed to making participation in the event a harassment-free experience for everyone, regardless of level of experience, education, gender, gender identity and expression, sexual orientation, disability, personal appearance, body size, race, ethnicity, age, religion or nationality. Read full Code of Conduct >
Register for Straight Talk for Government
PRESENTED BY DEVOPS INSTITUTE & MEDIAOPS