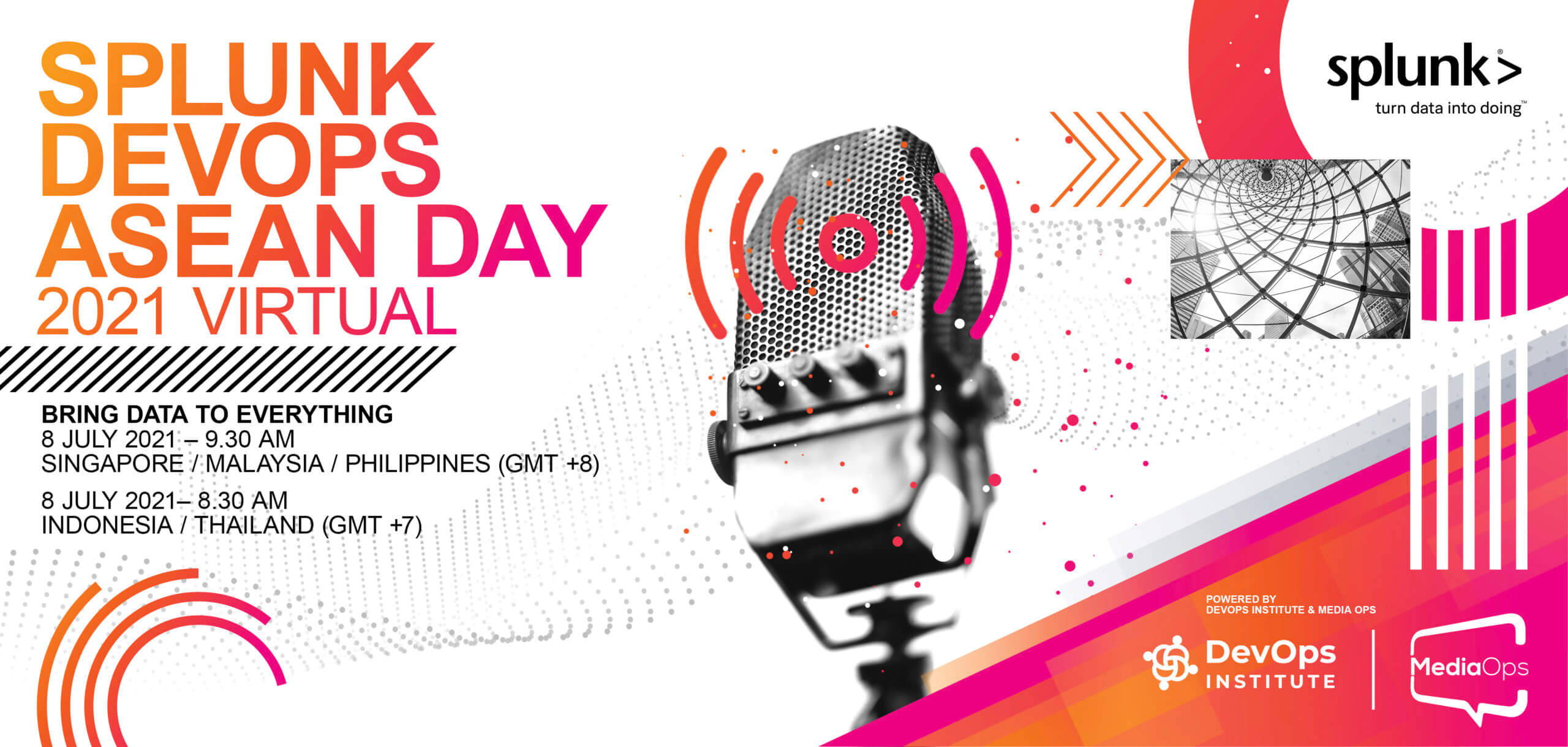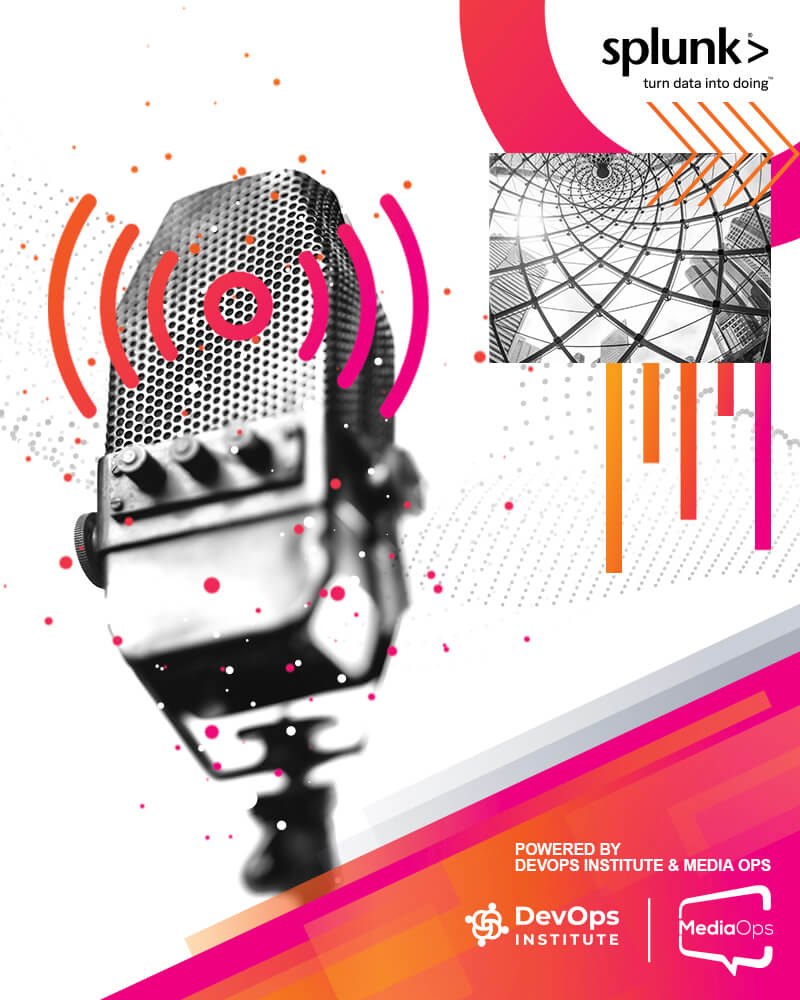 SPLUNK DEVOPS
ASEAN DAY
Bring Data to Everything
Splunk is proud to bring you DevOps ASEAN Day 2021! This virtual event is designed to bring you an educational experience to learn about the latest in software development and IT operations, increase developer productivity, create better user experiences and reduce operational uncertainty. You will also have a chance to see live demonstrations from our technologists.
Whether you are a novice or an experienced IT and DevOps practitioner, you will find something new to learn at Splunk DevOps ASEAN Day 2021.
You will learn about:
Kubernetes | Microservices | Open Telemetry | Observability | Digital Experience Monitoring | Application Performance Monitoring | DevSecOps
SPLUNK DEVOPS ASEAN DAY Agenda
July 8, 2021
All times Singapore / Malaysia / Philippines (GMT +8)
Welcome & Keynote:

Observability and Monitoring in the Digital Transformation Era
Digital transformation has fundamentally changed the monitoring landscape. From workloads running in private, public and hybrid clouds, to applications evolving from monoliths to microservices, to adopting a DevOps culture with daily code pushes and devs on call, your job has become more complex. While these changes improve organizational agility, keeping an eye on things is more challenging. Observability provides the insights to find and solve the "unknown" unknowns.
Dave McAllister
Sr Technology Evangelist, Splunk
Splunk and DevOps Institute. More information coming soon…
Mani Govindan
Sales Director – Observability, Splunk
Andrew Bearsley
Certified Architect – AIOPS, Splunk
Jayne Groll
CEO, DevOps Institute
Splunk and AWS. More information coming soon…
Donnie Prakoso
Sr Developer Advocate, ASEAN, AWS
Mike Moore
Sr Manager, Observability Sales Engineering, APAC, Splunk
Behind the Scenes with Splunk's SREs. How Splunk Uses Splunk Observability to Monitor Cloud Apps
Splunk's Observability products are relied upon by hundreds of users worldwide to get 24/7 visibility into their applications. With the launch of Splunk's Observability Cloud, you now have a chance to see how Splunk operates and monitors cloud applications by using the Observability Cloud. 
Go backstage and see how Splunk's SREs can use the integrated Observability Cloud to perform end-to-end troubleshooting and monitoring, and how the Observability Cloud is integrated with other Splunk products to help get insights faster into how the overall platform is operating. Join Splunk SRE leaders Ram Jothikumar and Jakub Barc where they will discuss exactly how they keep the Observability Suite running, by using Splunk Observability Cloud to get full insight into every transaction, no matter when or where it happens.
During this session, you will learn:
How Splunk uses Splunk's tools to monitor and optimize performance of a 24/7 application relied upon by users around the world

How to use Splunk Infrastructure Monitoring combined with Splunk APM to determine within seconds when issues exist and where exactly in the stack they are occurring

How Splunk APM lets Splunk isolate issues to particular customers or regions effortlessly

Why Splunk's Observability Suite is the optimal way to get insight into your application
Greg Leffler
Observability Practitioner Director, Splunk
Ram Jothikumar
Sr Manager, Cloud Infra, SRE & QE for Observability, Splunk
Jakub Barc
Sr Site Reliability Engineer, Splunk
Fast Track Infrastructure Modernization with Splunk
Cloud technologies enable DevOps teams to move faster and scale more efficiently. Teams, however, struggle with operational complexities in dynamic environments such as containers, Kubernetes and serverless. Applying traditional monitoring approaches to cloud environments doesn't work. In this session, you'll learn about best practices to monitor cloud services and Kubernetes-orchestrated workloads, and how to achieve real-time observability in cloud deployments.
Amit Sharma
Director of Product Marketing, Splunk
Understanding Application Performance: The Next Step in Observability
To maximize speed and agility, DevOps teams are adopting microservices-based architectures, which introduces new observability challenges. In this session, we will explore how Splunk is leveraging metrics, traces and logs for observability. We'll dive into how Splunk APM uses a unique approach, applying full-fidelity trace ingestion to help DevOps teams reduce the amount of time spent troubleshooting and improving end-user experience. You will learn how to monitor applications, even on Kubernetes or serverless environments, as well as emerging practices like Open Telemetry and the tools available to help you create applications in the cloud.
Ori Broit
Sr Product Marketing Manager, Splunk
End-to-End Observability with OpenTelemetry
Increasing environmental complexity makes understanding performance issues and debugging incredibly hard, making collecting data for analysis even more difficult. Often, data is siloed, thus lacking actionable information. With logs, metrics, and tracing data living in different places, how do we get this mashup of disparate data together? OpenTelemetry creates and collects telemetry data from services and software, then forwards that data to a variety of analysis tools, providing end-to-end observability to speed up performance troubleshooting. In this session, we'll introduce OpenTelemetry and show you how to get started with popular distributed tracing tools like Jaeger, Zipkin, AWS X-Ray, and Splunk.
Kate Hymers
Specialist Sales Engineer, Splunk
When?
Virtual | 8 July 2021
9.30 a.m. Singapore, Malaysia, Philippines (GMT +8)
8.30 a.m. Indonesia, Thailand (GMT +7)
The event will be hosted online, which means it is available wherever you are.  All you need is access to the internet and a comfy chair to join in this virtual event.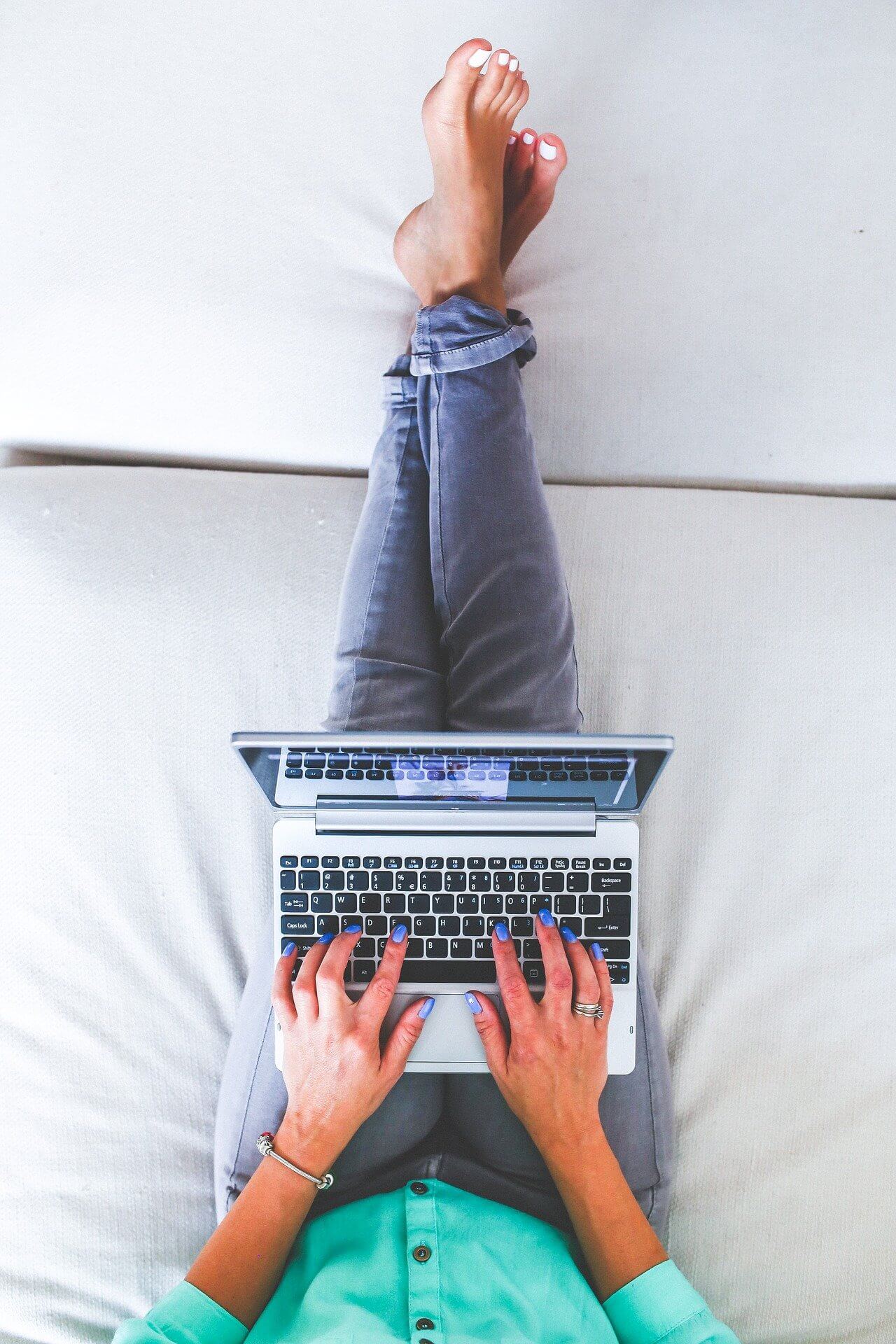 Who should attend?
DevOps practitioners
ITOps practitioners
System administrators
Cloud architects
Technology enthusiasts
Register for
SPLUNK DEVOPS ASEAN DAY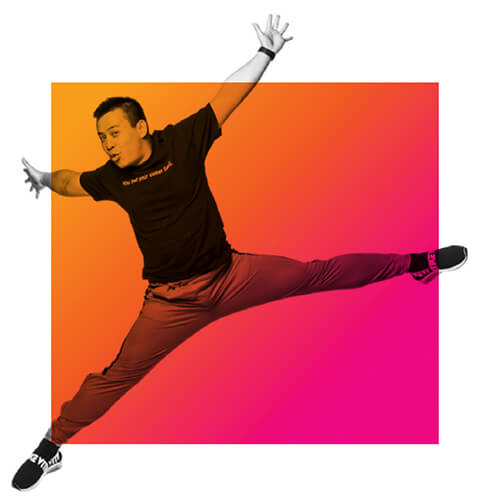 About Splunk
Splunk Inc. (NASDAQ: SPLK) turns data into doing with the Data-to-Everything Platform. Splunk technology is designed to investigate, monitor, analyze and act on data at any scale, from any source over any time period. The Data-to-Everything platform removes the barriers between data and action, so our customers, regardless of size or business, have the freedom to deliver meaningful outcomes across their entire organization. Our unique approach to data has empowered companies to improve service levels, reduce operations costs, mitigate risk, enhance DevOps collaboration and create new product and service offerings.
POWERED BY DEVOPS INSTITUTE & MEDIA OPS