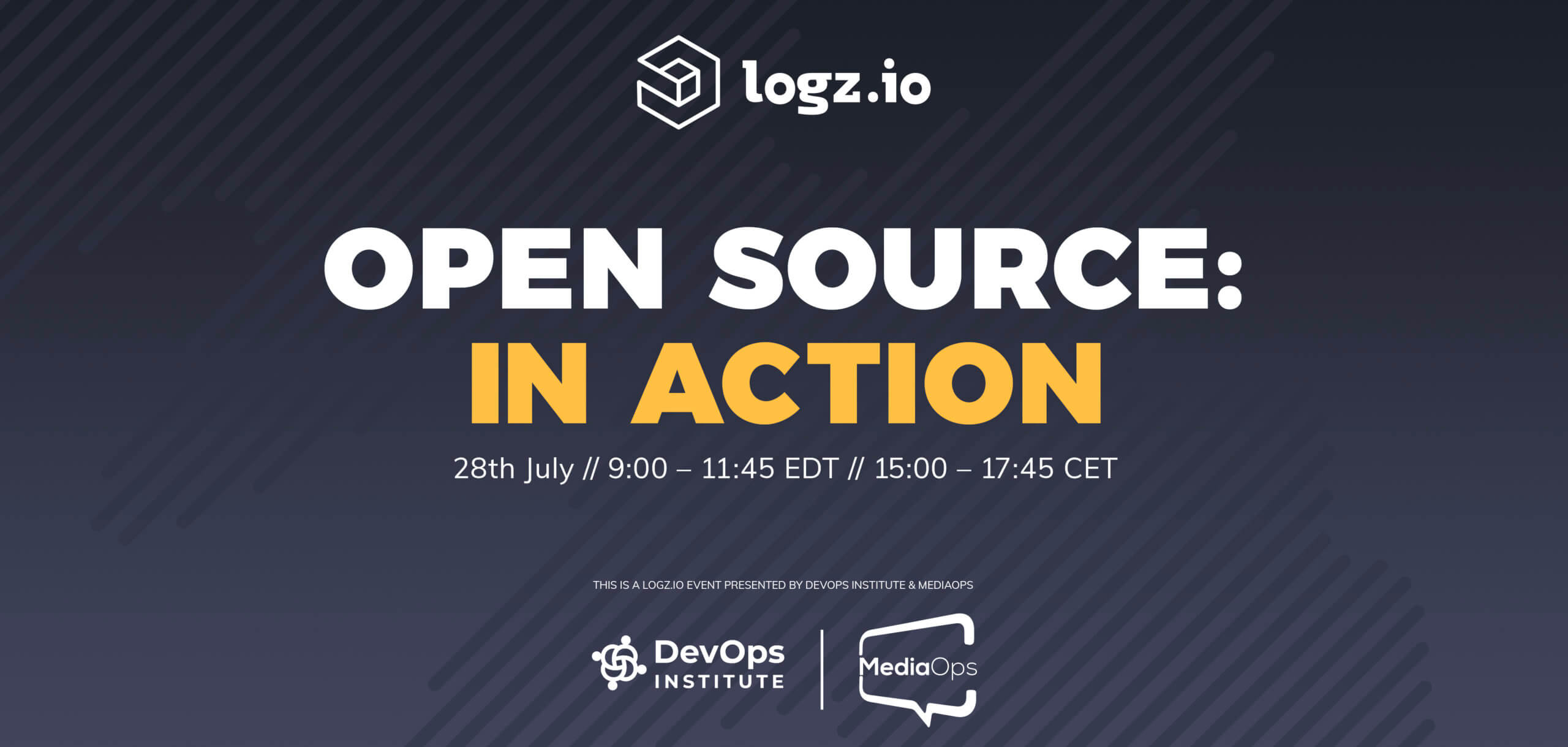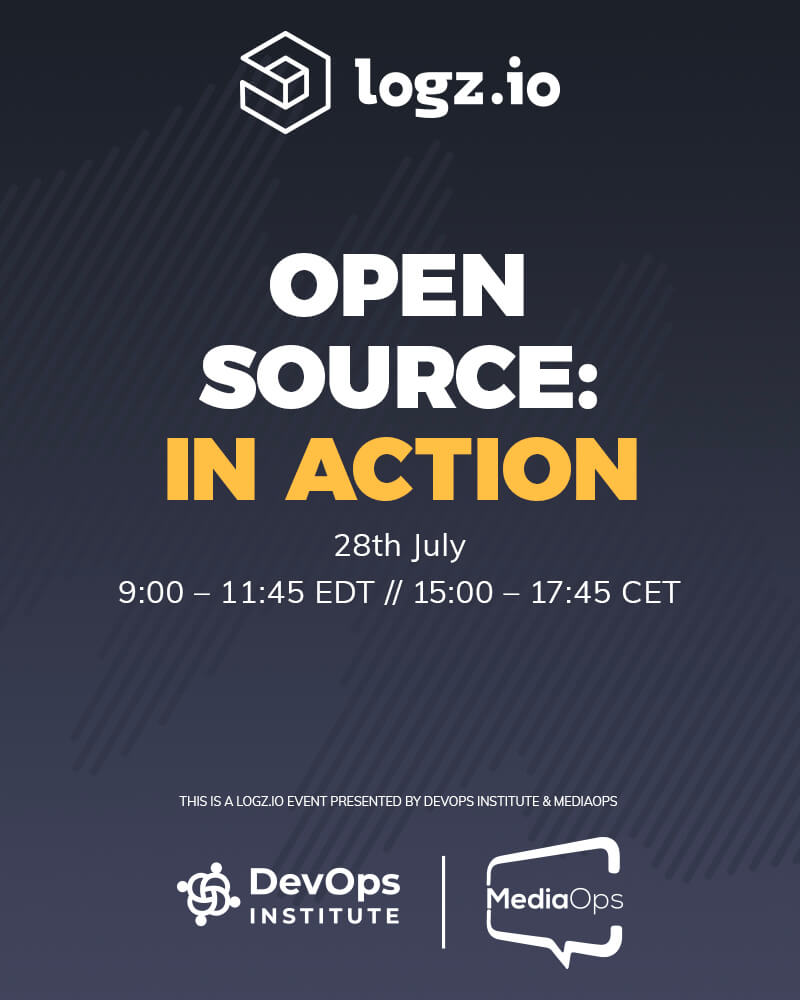 Open Source:
In Action
with Logz.io
Join us on Wednesday, July 28th, from 9am – 11:45am EDT (3pm – 5:45pm CET) for a jam-packed Open Source event. We'll kick things off with Albert Teoh and Amitai Stern who will speak about Open Source projects they have had the chance to have their hands in and work they have done. Next, Dotan Horovitz opens up the floor for a fireside chat with Paul Bruce, Director of Engineering at Neotys . Finishing things off will be Simon Fischer, Director of Sales Engineering at Logz.io with a product demo. Want to chat with us? Stick around to get all your questions answered at our networking session.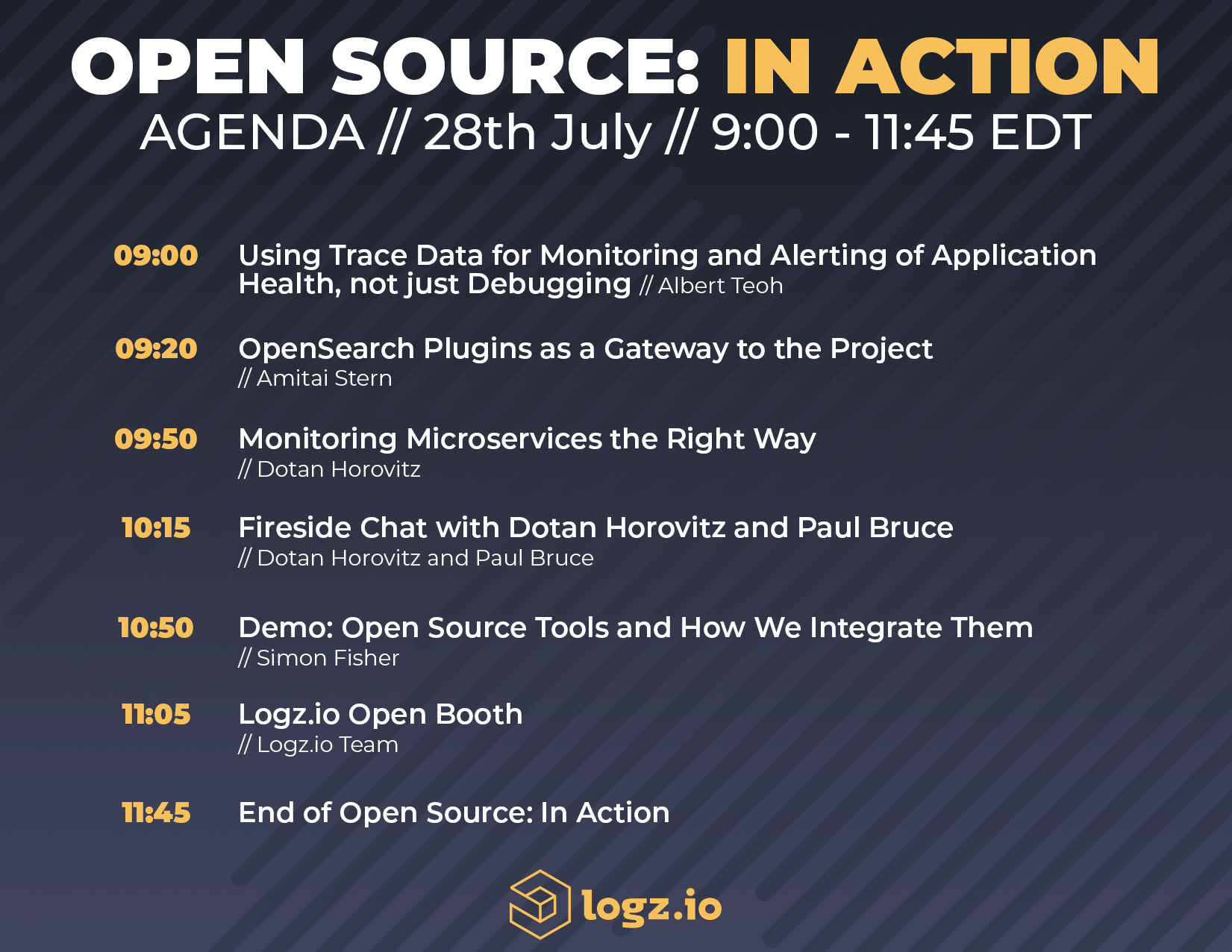 When?
Virtual | July 28, 2021
9.00 a.m – 11.45am (EDT)
3.00 p.m – 5.45pm (CET)
The event will be hosted online, which means it is available wherever you are.  All you need is access to the internet and a comfy chair to join in this virtual event.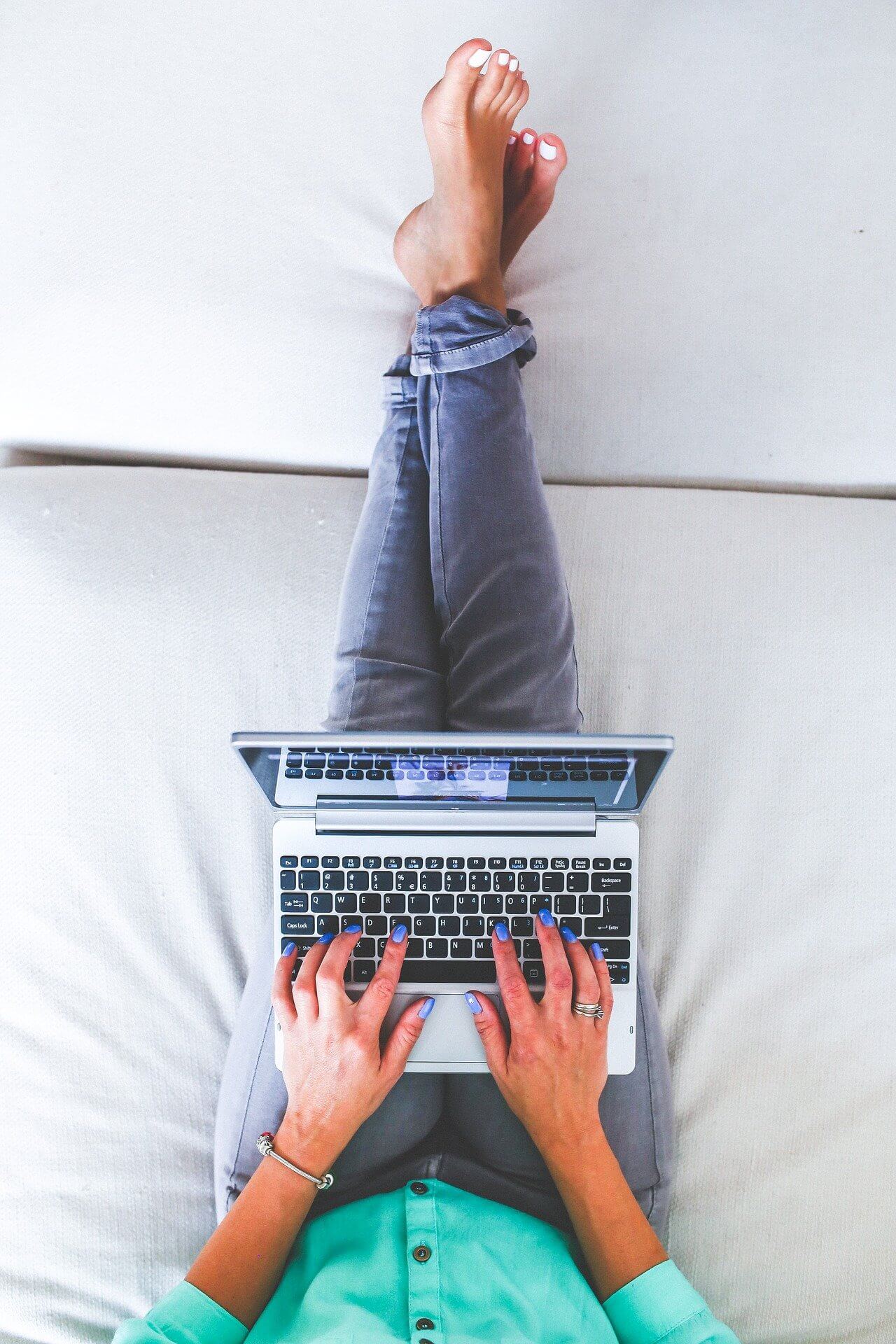 Who should attend?
The Modern Engineer
DevOps Practitioners
ITOps Practitioners
System Administrators
Cloud Architects
Technology Enthusiasts
Register for Open Source: In Action
with Logz.io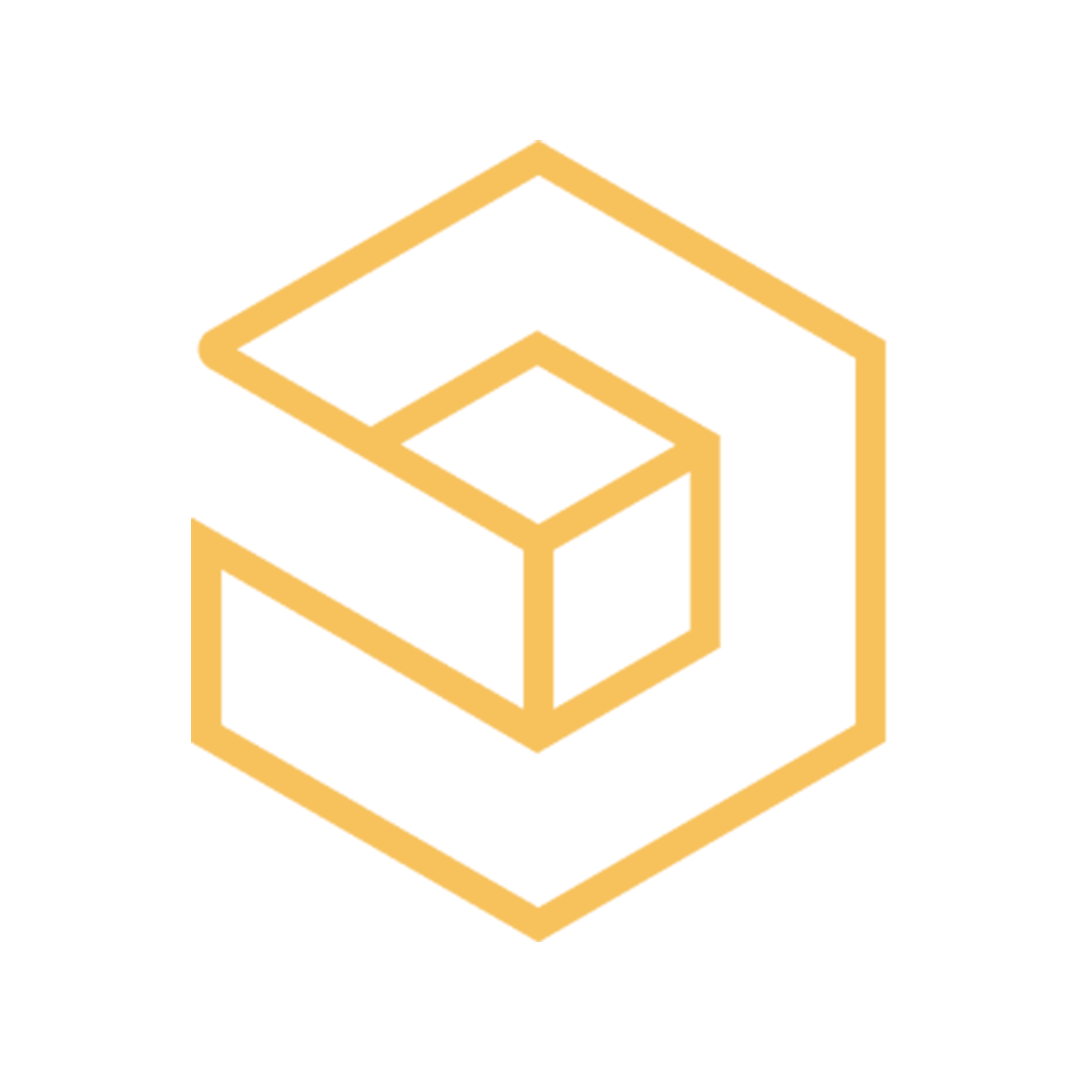 About Logz.io
We're engineers, too. We know how time consuming it can be to monitor your complex cloud-native environment. As your environment grows, your data explodes, and you need a more scalable monitoring system. That's why we built our easy-to-use, open source-based Observability platform to help.
With Logz.io you can have the best-of-breed open source monitoring tools on a fully managed cloud service. One unified SaaS platform to collect and analyze logs, metrics, and traces, plus human-powered AI/ML features to improve troubleshooting, reduce response time and help you manage costs.
POWERED BY DEVOPS INSTITUTE & MEDIAOPS