By Eveline Oehrlich Chief Research Officer, DevOps Institute
This year's Upskilling IT Report reveals a critical need to close DevOps skills gaps, identifies top skills capabilities, and highlights emerging job roles to help individuals and organizations accelerate IT transformations. While technical skills are a must-have skill priority, technology without human skills will not accelerate innovation and transformation. Upskilling is a professional and organizational imperative. Continuous learning must be foundational for leaders and individuals and requires a mind shift across leaders and individuals.
In this infographic, we highlight key insights from the 2022 report: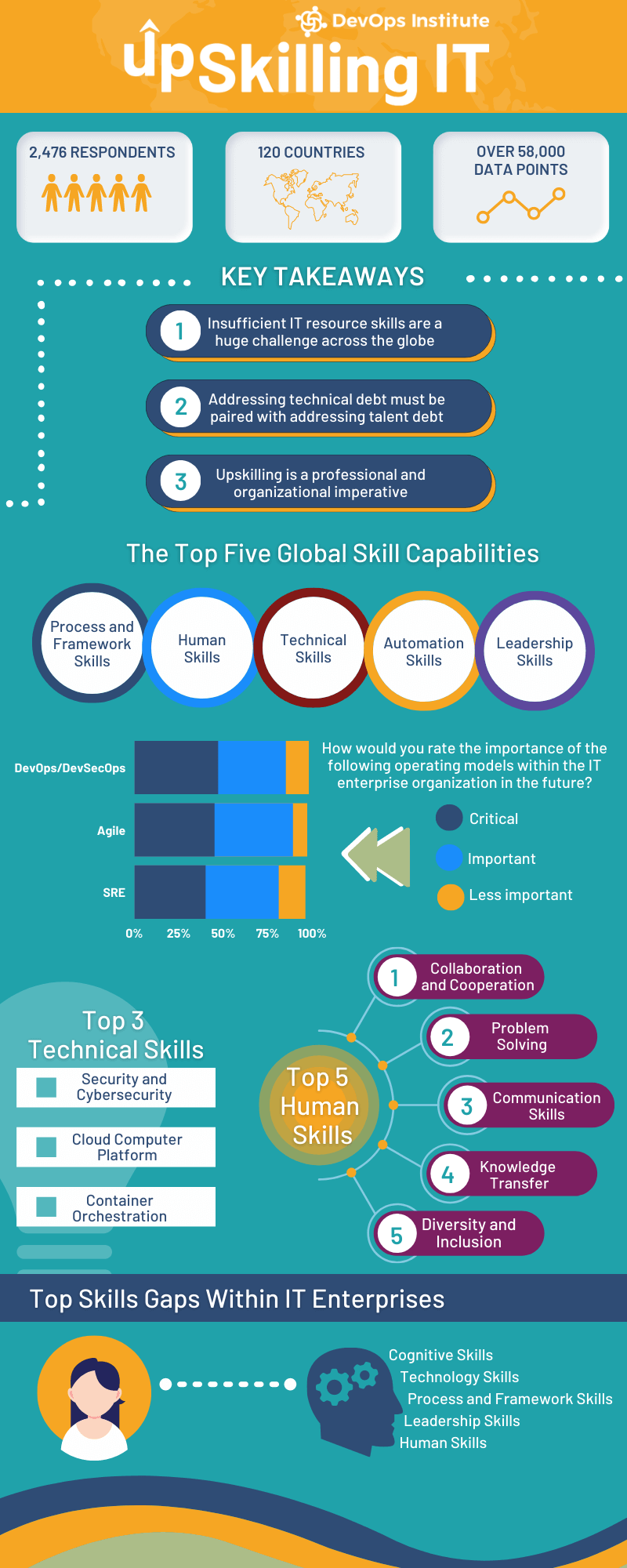 For more insight, get the full report at https://www.devopsinstitute.com/upskilling-it/.