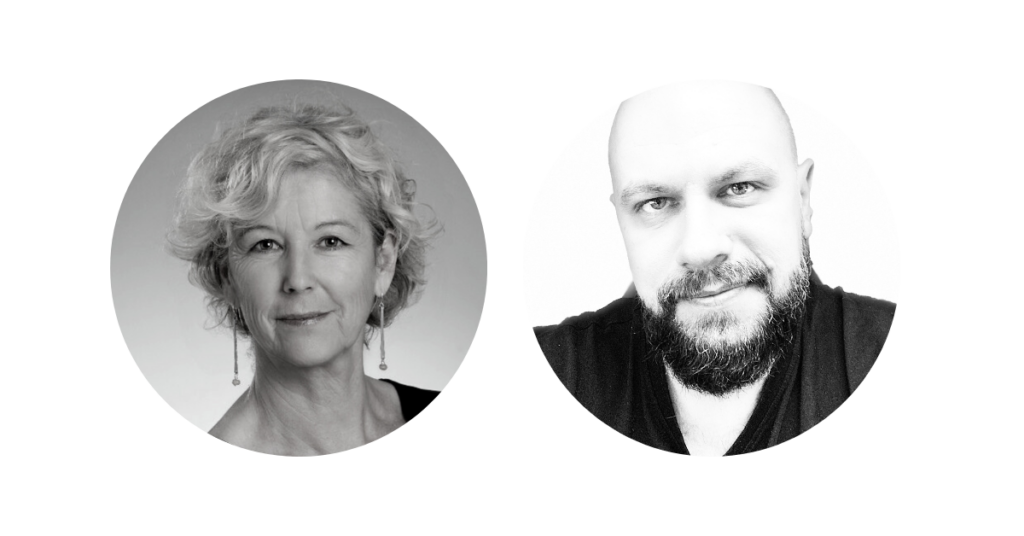 Interview by Eveline Oehrlich, Chief Research Officer, DevOps Institute with Rafal Goralski, DevOps and Systems Engineer, EPAM Systems
Listen to this interview on the Humans of DevOps Podcast

I first heard about Rafal Goralski at the DevOps Institute SKILup Festival in London. One of our Ambassadors was speaking on the topic of learning journeys and teaching DevOps, and in his presentation, he mentioned the story of Rafal. And the room was very silent – you could hear a needle drop. Everybody was listening and that's when I thought, first, I have to meet this gentleman, and second, I have to bring his story to our community. 
Reskilling is a hot topic right now. With the Great Resignation, or Great Reshuffle, where people are saying, hey, I'm kind of done with what I've done for the last x amount of years, and they're looking to reskill themselves. Rafal Goralski is a fantastic example of a reskilling journey, so I sat down virtually with him to find out more about his experiences.
How did your journey lead you to DevOps?
Rafal: Before transitioning into DevOps, I was a physical therapist for about nine years. I finished school in my hometown and then started postgraduate studies in osteopathy in Poland when, unfortunately, the pandemic came and the PT clinics were closed all of 2020. So I searched for a different occupation. It had to be something with computers because we were locked in our homes. 
I got an email about a scholarship offered by Cloud Native Computing Foundation (CNCF) and Udacity. I had no idea what CNCF was, but I said yes, I want to participate. At first, I didn't get in because the program was full. A month later, for some reason, they added more seats and I got in. 
That was the first experience I had with DevOps tools, which I didn't know were DevOps tools at the time. It was an introduction to Docker, Kubernetes, and CI/CD pipelines at a very high level, so mainly theory and basic repetition of the things that were done on screen because it was online and self-paced. So that gave me this sort of ticket to get into the EPAM Academy. 
The funny thing is that I got into the EPAM Academy after registration was closed. I reached out directly and said I really want to participate. One of the people from HR reached out and said, sure, we could take you because it hasn't started yet as long as you pass the interview. My previous experiences from the CNCF and Udacity courses were helpful in passing the interview. I was overwhelmed by the number of great people around me and the positive experience that was joining the Academy because it was a small community of nine people learning eight hours a day. It was joyful and fun, and I miss that period of time.
Did you know what DevOps was before?
Rafal: Not at all. I occasionally came across it on the internet when I was browsing, but I didn't know if it was a programming language or something else. 
Read 9 Ways to Describe DevOps to Someone Who Is Not In Tech
Why did you pursue a career in DevOps?
Rafal: It was a pure coincidence with my experience at CNCF because I didn't know it would lead me to DevOps. My friend told me about this fantastic book called the Phoenix Project, and I read it as a thriller. I felt it would be a great opportunity to be a part of such a team to change something and to have all those crazy roller coaster moments they had in this book. That kind of established my way of thinking and my way of evolving. I read many articles and community sites which broadened my understanding of DevOps. I thought yeah, this is something that I really want to do.
Interested in becoming a DevOps Engineer? Get started today.
What challenges did you face on your journey?
Rafal: I faced many challenges. For one, I had no experience in Linux. So I spent a lot of time improving this to be better and faster. Another challenge was understanding the terminology. I read extensively about any detail that I didn't understand or didn't know to have a broader understanding of what I was doing because following instructions from the screen and replicating them is easy, but knowing what it actually does, it's something else. 
What is the best advice for those wanting to enter an IT Profession?
Rafal: The first thing is that imposter syndrome is something that each of us that are reskilling or starting something new have to manage. I think the best way to overcome it is to keep learning. When I extensively learned about something that I didn't know, I felt less like an imposter. So don't be discouraged by this impostor syndrome because you're learning and it's a normal feeling. Another way to mitigate the feelings is to take a lot of courses, shorter courses, about the same topic. For example, if I was learning about Kubernetes, I like to read books and watch videos from different providers just to understand the same topic from different point of views. 
What were the worst and best moments?
Rafal: I think a kind of wake-up call was when we were divided into groups of three in the DevOps Academy. I thought that everyone was on the same level as I was, but they were way more advanced than me. It pushed me to work even harder.
A highlight of my journey has been to encounter really great and experienced people. Professionals that had many years of experience, like senior developers, took me in like a Padawan and taught me many things. During one of the projects that I was accepted to after the academy, there was a developer who was very kind and had a huge impact on my thinking about a lot of things.
What is next for you in your journey?
Rafal: Later this year, I'm taking the Microsoft AZ-104 exam. After that, I would like to do the Certified Kubernetes Administrator (CKA). Then, I think the next would be also pursuing Microsoft AZ-305 Solutions Architect.
It is never too late to start an upskilling journey
Upskilling is an important part of staying ahead in today's competitive job market. Now more than ever, organizations need DevOps professionals with validated skills and knowledge to support their digital transformation. DevOps Institute offers certifications across several core DevOps competencies to give you the tools and knowledge you need to not just survive but thrive in your chosen field. 
Start or accelerate your upskilling journey at devopsinstitute.com/certifications