Continuing Education Units
DevOps Institute Continuing Education Units (CEUs) are earned through the completion of various educational activities that support the upskilling of DevOps professionals.  This includes DevOps Institute and other approved, industry-recognized, DevOps-related formal training courses and certifications including the following: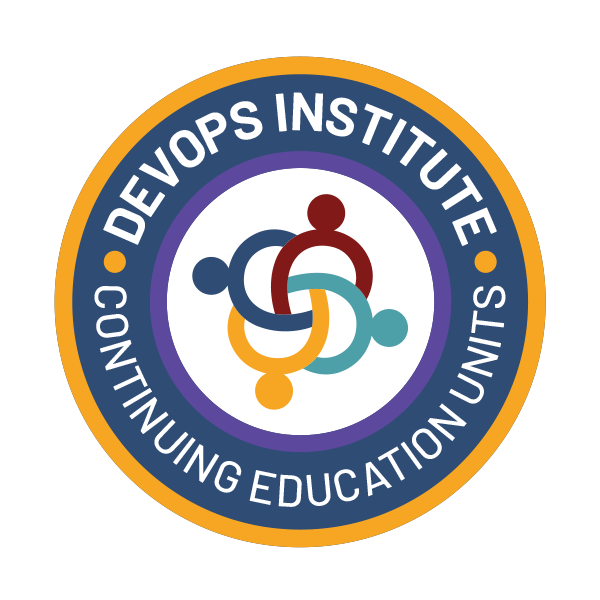 DevOps Institute formal, instructor-led or online, certification training with an accredited Education Partner

DevOps Institute certifications
Other approved, vendor-authorized, and industry-recognized DevOps-related courses and certifications covering competencies in areas such as:
Agile

AI/MLOps

Automation and Tools

Chaos Engineering

CI/CD

Cloud

Container Orchestration

GitOps

Infrastructure as Code

ITSM

Monitoring, Logging, and Performance

Observability

Scrum

Security

Software Engineering

Testing

Value Stream Management
Human and Soft Skills formal training  that support the development of non-technical skills to enable DevOps professionals to interact effectively with others in order to impact organizational culture, mindset, leadership, attitudes and behaviors.  Examples include:
Communication

Collaboration and Teamwork

Empathy and Interpersonal Skills

Emotional Intelligence

Remote Work

Diversity

Adaptability, etc.

Note: Regular audits will be performed to ensure CEUs are acceptable.  CEU submissions that are not eligible will be deducted from the candidate's account and the candidate will be notified and may not qualify for certification renewal.
Please Note:

Educational activities, including courses, certifications, events, etc., from other DevOps education providers that cover competencies already addressed by DevOps Institute's content and curriculum are NOT eligible for DevOps Institute Continuing Education Units.
Please contact our Customer Service team at [email protected] if you have any questions regarding the Continuing Education Program and CEU eligibility.