Continuing Education Program
In today's workplace environment, lifelong learning is essential to all people, and particularly those in IT undergoing a DevOps journey. The Continuing Education Program offers an extensive selection of activities that offer opportunities to focus on learning, skills development, staying current with modern practices, and professional growth in the digital age.
Jayne Groll, CEO of DevOps Institute
Top 5 Benefits of Continuing Education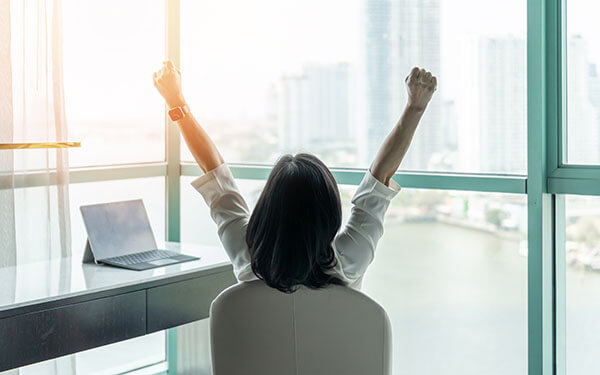 1.  Staying competitive with current and most relevant DevOps skills, knowledge, ideas and learning.
2.  Increasing your DevOps career advancement opportunities through upskilling.
3.  Demonstrating commitment to professional development to current and potential employers.
4.  Boosting your resume, personal brand, and marketability to stand out to employers and customers.
5.  Increasing your productivity and efficiency.
Whether you are at the height of your career and looking to gain greater specialization or new to the field and just getting started, continuing education will equip you with the skills and knowledge necessary to meet your professional goals.
DevOps Institute certifications expire two years from the date earned and must be renewed before that expiration date. Through the Continuing Education Program, Learning Community members in good standing will be able to earn and submit Continuing Education Units (CEUs) to maintain and renew their certification without having to re-take the exam.
How It Works
DevOps Institute certifications expire two years from the date earned and must be renewed before that expiration date.
For an individual's first DevOps Institute certification (for many users this is often DevOps Foundation), 30 CEUs are required to maintain an active certification. Over the course of two years, community members can participate in myriad ways that can count toward their CEU total including DevOps Institute-led programming, DevOps-related courses, and webinars offered by approved vendors.
For individuals who hold more than one DevOps Institute certification, an additional 6 CEUs will be required for each additional certification.
Members will automatically earn CEUs for DevOps Institute programming beginning in 2021, and may also self-submit activity information and certificates of completion to be counted toward their CEU goal.
After the CEU goal is reached, the certification will be re-issued on the renewal date for another two years.
To get answers to our most frequently asked questions, click here.
Earning Continuing Education Units
Easy as 1 – 2 – 3
1
Participate in DevOps Institute or DevOps-related events, webinars, or learning sessions.
2
Obtain and submit your proof of completion for your learning event.
3
Earn Continuing Education Units (CEUs)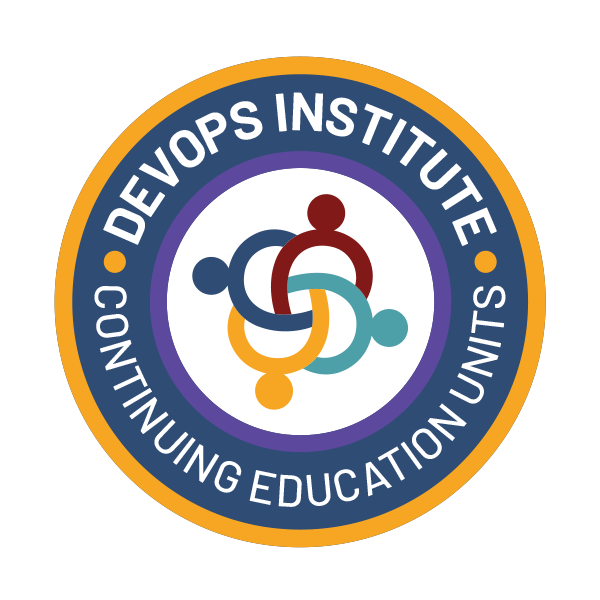 The following are eligible for DevOps Institute
Continuing Education Units:
A minimum 50% of required CEUs must come from DevOps Institute educational experiences. 
Proof of completion required.
DevOps Institute Educational Experiences
DevOps Institute SKILup Hours (2 CEUs)

DevOps Institute 1-day Online or Live Events (8 CEUs)

DevOps Institute Online Learning (2 CEUs)

DevOps Institute Chapter Meetings (2 CEUs)

DevOps Institute Book Club Meetings (2 CEUs)

DevOps Institute Certifications (8 CEUs)

DevOps Institute training offered by an Education Partner (16 CEUs)
*For DOI Accredited Instructors: 
DevOps Institute instructor-led training deliveries (4 CEUs)
DevOps Institute Train the Trainer workshop attendance (8 CEUs)
Other Eligible Educational Experiences
(including offerings from DevOps Institute Education Partners, vendor-authorized partners, and other industry-recognized sources)
DevOps-Related Live or Recorded Webinars (1 CEU)

DevOps-Related 1-Day Online or Live Events (6 CEUs)

DevOps-Related Online Learning (1 CEU)

DevOps Technical Vendor-Authorized Certifications (

including Microsoft Azure, AWS, Google Cloud Platform, Docker, Kubernetes, Jenkins

) (6 CEUs)

DevOps Technical Vendor-Authorized Training (

including Microsoft Azure, AWS, Google Cloud Platform, Docker, Kubernetes, Jenkins

) (6 CEUs)

Human Skills Formal Training

 (e.g. Communication, Collaboration, Empathy, Remote Work, etc.) (6 CEUs)