Authorized Partner Program
Together we achieve more.
Why Become a DevOps Institute Authorized Partner?
There has never been a better time to join the DevOps Institute partner network. DevOps Institute has a network of over 200 partners worldwide from large global training providers to boutique consulting companies.
DevOps adoption continues to be on the rise globally and becoming a DevOps Institute Authorized Partner means that you are in the best place to grow your DevOps portfolio and revenue opportunities. Add credibility to your business and access some of the best resources and enablement tools.
The DevOps Institute team provides support to all of our partners worldwide ensuring that they have the resources, tools, training and guidance required to deliver our certification solutions.
Becoming an Authorized Partner
Our DevOps authorized partners are an extension of our team and are trusted by DevOps Institute to deliver some of the very best training, development and consultancy solutions worldwide. Our partners offer many varied options to learners of all levels and have some of the very best certified instructors and consultants available.
We have three types of partners Elite, Premier, and Registered each being different in their approach in supporting DevOps adoption. Our partners have access to exclusive updates and resources, market research, world class enablement, marketing collateral, thought leadership as well as being part of a supportive and inclusive global community.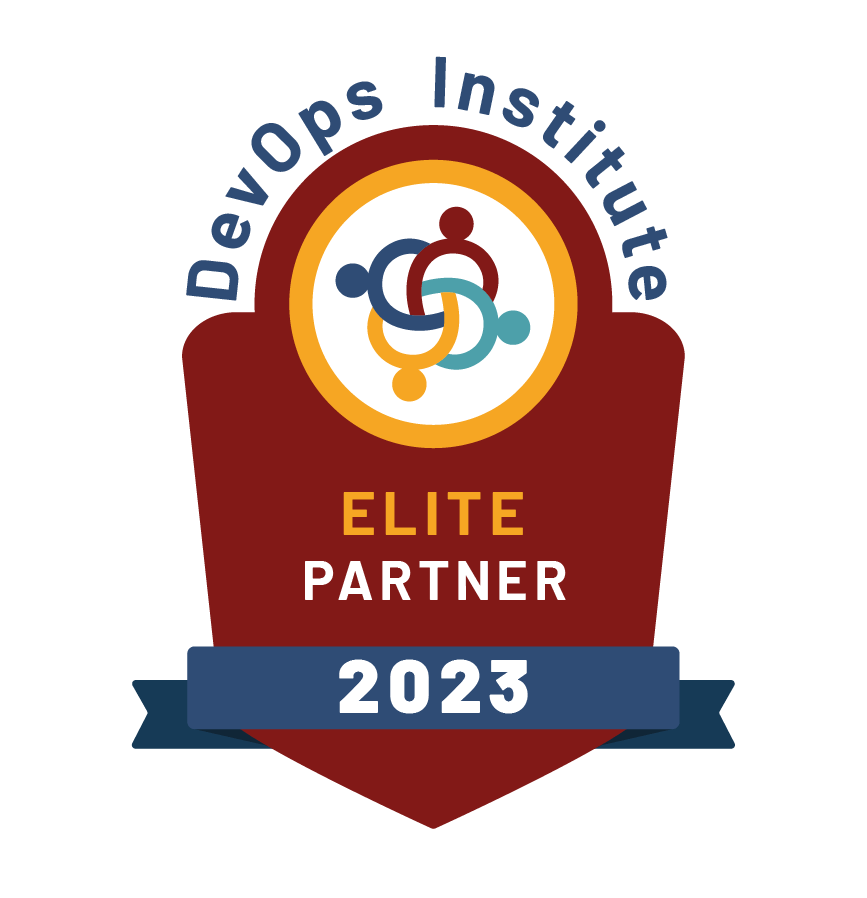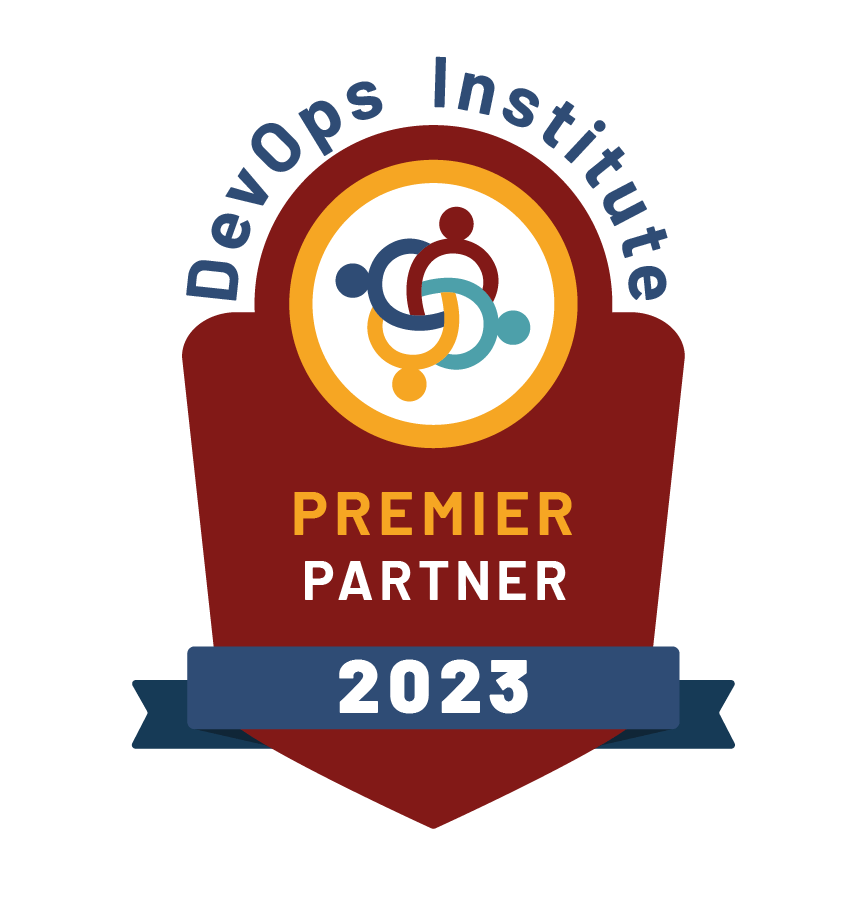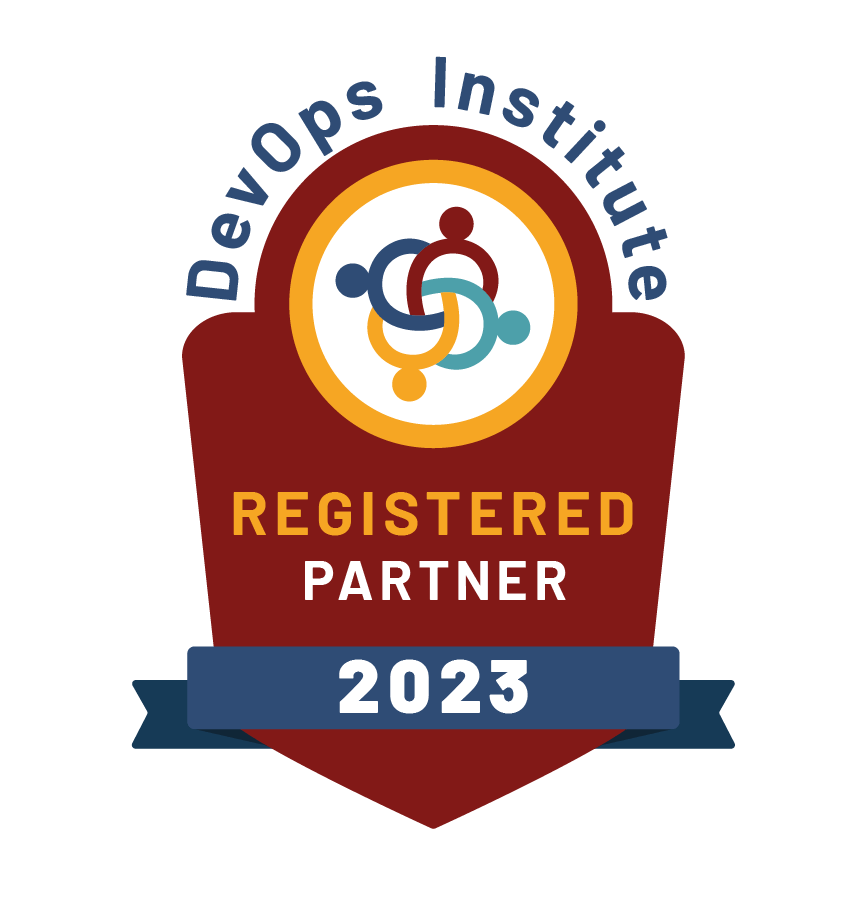 Become an Authorized Partner
Fill in your details to find out how to become a DevOps Institute Authorized Partner
What Our Partners are Saying
The certification courses from DevOps Institute have helped numerous IT Professionals to build DevOps capabilities. Our association with DevOps Institute has helped us grow our business substantially in the APAC region, provided great opportunities to serve enterprise clients, and make an impact on several thousand IT professionals across the globe. 
As defenders of the French professionals' employability, we could indeed testify the DevOps Foundation course as part of several re/up-skilling paths (led by public organizations dedicated to the French professional employment) has helped people to advance their careers.
QA is delighted to be an Elite Partner of the DevOps Institute and to support organisations in the UK and other geographies to advance DevOps success and improve efficiency. Being an Elite partner gives us early access to cutting-edge research and data that is enabling us to design transformational programmes for our major clients.
Our partnership with DevOps Institute has been instrumental to our success with DevOps Education in Brazil. With the most comprehensive portfolio and best-in-class service from our regional manager, we were able to become pioneers in the SRE market segment in Brazil in our own language. We are now market leaders and DevOps Institute continues to help us add value to our market and clients, always going the extra mile.
As the product specialist responsible for United Training's relationship with DevOps Institute, I have the pleasure of working closely with the team. They have been the most valuable and responsive partners we have at UT. In addition, DevOps Institute's team truly listens to understand our needs, responding with valuable insight and collateral that allows our team to make sound business decisions and provide top-notch sales enablement. Unlike many vendor partnerships, DevOps Institute focuses on its customer's best interests, not their own objectives. For that, we greatly appreciate this opportunity to work together!
Learning Tree has found a valuable collaborator and partner in DevOps Institute. Working with DevOps Institute's ambassadors and thought leaders helps us to deliver cutting-edge content, resources, insights, training, and certifications that elevate our offerings and help our clients meet and deliver value to their bottom lines.